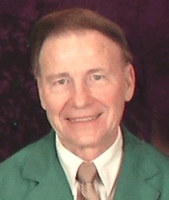 Mercury greatly undermines the immune system's ability to defend itself against the daily assaults of bacteria, viruses, and toxins, making us more susceptible to diseases and breakdown of the body
Los Angeles, CA (PRWEB) July 30, 2008
The silver dental filling, comprised of 50% mercury, the second most toxic element on this planet, is no longer considered to be the safe filling of choice by dentists all over the world. Because of its highly toxic nature, removal of the dental filling requires strict protocols so the patient and doctor are not put at further risk.
In response to the public demand of replacement of the silver dental filling, Dr. James Rota, DDS, will be presenting a free lecture, "Poisons in Your Mouth - The Mercury Dental Filling and Detoxification,'' on August 13, 2008, 6:30 - 8:30 pm.
Most people are not aware their amalgam fillings may contain as much mercury as a thermometer. Mercury is a powerful poison and vaporizes easily at room temperature. Inhaled mercury vapor is readily absorbed into the bloodstream. "Mercury greatly undermines the immune system's ability to defend itself against the daily assaults of bacteria, viruses, and toxins, making us more susceptible to diseases and breakdown of the body," says Dr. James Rota.
Dr. James Rota is a practicing biological dentist and former UCLA Assistant Professor, who has devoted his life and practice to the education of bio-compatible dentistry. He was instrumental in developing the protocols for safe mercury removal in existence today and is a pioneer in biological dentistry.
The heat of the dentist drill will further vaporize the mercury in the filling, so protocols have been developed by the IAOMT, International Academy of Oral Medicine and Toxicology, to safely remove the dental amalgam. For more information about the protocols developed by the IAOMT, visit http://www.TALKInternational.com ], a comprehensive resource for issues involving mercury toxicity.
Dr. Rota further states, "To prevent mercury exposure, I recommend finding a biologically-trained dentist that adheres to the IAOMT protocols in mercury filling removal." He also suggests that patients should use a checklist of questions for the dentist about following amalgam removal protocols, which may be found at http://www.AmericanBio-CompatibleDental.com .
Dr. Rota also promotes the team approach in helping patients detoxify their body by working closely with supportive health service practitioners, including holistic medical doctors, that are able to evaluate and address the individual needs of patients with varying degrees of toxicity and their ability to handle the process of detoxification.
This seminar will be the first in a series of recurring discussions regarding toxicity, the cause, symptoms, and detoxification, Dr. Rota will be expanding on the IAOMT protocols in the seminar. Dr. Hans Gruenn, a well-known European and US medical doctor with detoxification and integrative medicine expertise, will also be presenting at the seminar the physician's part of the team approach.
The public and health practitioners are encouraged to attend Dr. Rota's free lecture on Wednesday, August 13, 2008, 6:30 - 8:30 pm at 924 Westwood Boulevard, Suite 505, Los Angeles, CA 90024. Due to limited space, reservations are required.
For additional information about the free seminar, biological dentistry, natural body detoxification, contact Dori Rota or visit http://www.AmericanBio-CompatibleDental.com .
About Dr. James Rota:
Dr. Rota offers holistic and biological dentistry in a caring and supportive environment. During his forty years in Dentistry, Dr. Rota has been a UCLA Assistant Professor and a pioneer in Dental Ergonomics, developing many work simplification standards now practiced by dentists as common procedure, including Four-Handed Dentistry. He also helped develop the protocols for safe mercury removal from the mouth, which are commonplace in Biological Dentistry today. Dr. Rota's office is located at 924 Westwood Boulevard, Suite 505, Los Angeles, CA 90024.
Contact:
Dori Rota, Patient Relations Director
American Bio-Compatible Dental, Inc., Dr. James Rota, DDS
310-208-4297
# # #