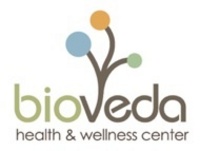 I have been a practicing chiropractor for 12 years, and over this time, my interests have broadened. I have studied clinical nutrition, detoxification and cleansing, applied kinesiology and touch for health
Allentown, PA (Vocus) May 15, 2010
Dr. Eric Herman, head of the BioVeda Health and Wellness Center of Bethlehem, will be serving as the keynote speaker at the 6th Annual Spring Holistic Expo 2010, to be held at the Agri-Plex at the Allentown Fairgrounds (formerly Agricultural Hall). The expo will take place on May 15th from 10 a.m. to 7 p.m. and May 16th from 10 a.m. to 6 p.m. Please attend Dr. Eric Herman's keynote address at the fair which will be held on Sunday, May 16th at 12:30 p.m. Dr. Herman will be discussing Neurological Stress Reduction Therapy (NSRT) which is the most modern and effective approach to wellness. NSRT is based on proven science, offering people symptomatic relief from many chronic conditions, including allergies, irritable bowel syndrome, chronic fatigue syndrome, and skin problems…to name a few.
Dr. Eric Herman is the exclusive provider of neurological stress reduction therapy in the Allentown area. BioVeda, which means ''knowledge and wisdom of the body,'' is a core concept of the Bethlehem Center. The center maintains a unique approach as to how environmental substances impact and influence normal body function. In addition to standard chiropractic care, the Center provides assessment and therapy for acute and chronic systemic conditions by utilizing Neurological Stress Reduction Therapy NSRT℠ which is achieved through a proprietary process of introducing substance specific stress reduction utilizing a Light and Sound Energy Relaxation LASER℠ technique. The overall benefits of reducing stress on the nervous system and reducing or eliminating autonomic nervous system mediated responses can have wide-reaching positive effects on a number of symptoms and conditions that previously had limited therapeutic options.
Patients have had amazing results at the center with this therapy. ''I was hospitalized for a week because of Cellulitis in my right leg. Two weeks after being discharged my family doctor was giving me strong pain medication because the pain had not gotten any better. I was still using crutches and a wheelchair,'' states Stephanie M. "After telling Dr. Eric my situation, he recommended NSRT which he explained would energize the cells in the top layer of my leg and help it to heal faster. I did three treatments in a week and a half, and after the second treatment the swelling had gone down completely and I was able to walk on my own. Shortly after the third treatment, I no longer needed the pain medication. Now, weeks later, I have no pain."
The AMA states that stress is the case of 80 to 85 percent of all human illness and disease. Many of the symptoms of continued stress are chronic, so it is not surprising that the pharmaceutical industry grows rich as Americans suffer from an epidemic dependence on pills to curb symptoms. Physiological stress is created when the brain develops associations between stressful events and substances. It includes a wide range of phenomena, from mild irritation to drastic dysfunction that can case severe health breakdowns. NSRT allows doctors to measure which substances are causing a physiological stress response and then offers relief through low light laser therapy. The instrumentation couples the environmental stress frequencies that are specifically identified to an individual and the laser stimulates nerve bundles, triggering the brain to release endorphins and enkephalins which calm the nervous system, thus breaking the previous negative association and reducing stress levels.
"I have been a practicing chiropractor for 12 years, and over this time, my interests have broadened. I have studied clinical nutrition, detoxification and cleansing, applied kinesiology and touch for health," states Dr. Herman. "As a child, I suffered with allergies and have always had a special interest in helping people remove the imbalances that can cause allergies. After being introduced to NSRT and spending over a year of extensive research on this therapy, I became thoroughly convinced of its effectiveness. This philosophy says that the nervous system controls all functions of our body, and if there is any interference to its correct function, disease can occur. NSRT removes specific interference and stress from the autonomic Nervous System in a way that is pain and drug free. I am looking toward the future with much excitement at all the possibilities of restoration of health for the many people that I treat who suffer from chronic conditions."
NSRT combines state of the art technology with proven alternative and holistic principles. It is the only therapy that can measure the stress response objectively and effectively, assess nearly 100,000 substances, and do so for most patients in less than ten minutes. Patients experience quick and long-lasting relief at a much lower cost than previously available. It requires no drugs, no needles, and no dietary restrictions.
For further information, or to schedule an interview with Dr. Herman, please contact the BioVeda Health and Wellness Center of Bethlehem at 877-275-1481 or visit biovedaofbethlehem.com. The center is located at 501 N 17th Street, Suite 204, Allentown, PA 18104.
###