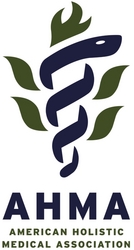 Our goal is to create an environment for learning from distinguished speakers who have a vision for the future of healthcare
Cleveland (Vocus) September 24, 2009
Stress - we all know it, we all have it, and we all hate it.
Doctors and other healthcare practitioners who attend a national educational conference - HOLISTIC HEALTH NOW Nov. 5-7 in Cleveland - can gain a new perspective on how to handle this deadly issue.
Deadly? You bet. Consider this-up to 90 percent of ALL health problems are related to stress.
How can stress be controlled?
Stress is the "wear and tear" on the mind and body in response to everyday tensions and hassles. When left unchecked, it can be quite detrimental to health and well-being. Stress affects people physically, emotionally, mentally and spiritually. According to the American Institute of Stress, up to 90 percent of all health problems are related to stress. It is, however, not the stressful events themselves that do the harm; it's how people perceive and respond to them. Chronic health conditions often evolve from persistent stress or, in other cases, are exacerbated by stress, which can impede recovery.
Research is continuing to show the important, bidirectional pathways by which stress, negative emotions, social and psycho-spiritual factors affect physiological events and processes, thus serving as important co-determinants of health and performance.
Increasingly, emotional self-regulation is being recognized as a key factor to balance health, recover from illness and improve performance. More than ever before, health professionals are aware of this reality - that the nature of almost all illness is best addressed both in mind and in body. The public is also increasingly aware of this and are seeking out healthcare options that are more congruent with this value. Educators also recognize the critical role of emotions to the learning process.
Emotions and feelings have a powerful impact on the human body. Negative emotional reactions mediate undesirable physiologic changes that can create or exacerbate a variety of health problems including heart disease, hypertension, headaches, stroke, depression and sleep disorders. Positive emotions on the other hand, such as appreciation, care, love and compassion, not only feel good, they are good for one's health.
A growing body of research is beginning to provide objective evidence that positive emotions may indeed be the key to optimal functioning, enhancing nearly all spheres of human experience. Positive emotions have been demonstrated to improve health, increase longevity, increase cognitive flexibility and creativity, facilitate broad-minded coping, innovative problem-solving, and promote helpfulness, generosity and effective cooperation.
This means the average person CAN control his or her own stress, IF they have the proper tools and guidance.
What's at the conference?
Treating stress is a major theme on Nov. 5, the opening day of the conference.
At 12:30 p.m., Bruce Wilson MD, of Memphis, will present a keynote address. ''A Change of Heart Changes Everything.''
In two sessions beginning at 1:45 p.m., Wilson joins Bruce Cryer MA, to present, ''Transforming Stress, Transforming Lives: The Impact on Employees and Patient Outcomes.''
Other sessions on Thursday offer related information on the theme ''Transforming Aging with Heart, Passion and Purpose.'' The sessions were put together by the AHMA in collaboration with the Integrated Therapies Committee of MetroHealth Hospital and Western Reserve Geriatric Education Center. According to Lisa Lundy, executive coordinator for the Integrative Medicine Consortium (IMC) and author of a gluten-free, allergen-free cookbook, "The AHMA is setting a standard for collaboration that is proving to be very beneficial to the integrative healthcare movement."
The HOLISTIC HEALTH NOW conference is targeted for doctors, healthcare practitioners and anyone interested in complementary/alternative/integrative healthcare. It offers Continuing Medical Education (CME) to physicians and nurses for their CNE requirements, and CPE's for counselors and social workers.
The main conference continues on Nov. 6-7 with a diverse offering of experts, topics, networking opportunities and educational displays. The event concludes Saturday evening, Nov. 7, with a gala event of delicious, nutritious food, a healthy dose of holistic comedy, music and dancing.
"Our goal is to create an environment for learning from distinguished speakers who have a vision for the future of healthcare," says Conference Co-Chair and President-Elect J. David Forbes of Nashville, TN. "You can also network with friends, old and new, and share ideas that have helped you survive and thrive in holistic medicine."
Persons can register on-line at http://www.holisticmedicine.org . A limited number of exhibitor spaces are available, as well as opportunities for sponsors/partners. For more information, call Kathleen Alter, 216-292-6644.
About the American Holistic Medical Association
Medicine is moving toward a more sustainable integrative, holistic model, thanks to the continuing efforts of the American Holistic Medical Association (AHMA), a 31-year old 501(c)(3) nonprofit organization.
The AHMA's mission is to help transform medicine to a more holistic model. Historically an MD/DO organization, the AHMA maintains a focus on physicians, while expanding its outreach to include other health-care providers who understand the value of a holistic approach.
###