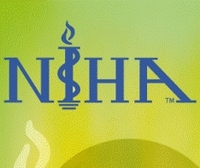 a primary care provider with a holistic approach.
Washington, DC (Vocus) May 11, 2010
National Integrated Health Associates (NIHA) announced today that in order to better meet the needs of patients, it has added Holistic Primary Care. A primary care provider is a family physician, internist, pediatrician, or nurse practitioner who coordinates the health care a patient receives. The holistic primary care model offers not only traditional primary care but also incorporates the best of safe and effective complementary and alternative therapies to help a patient achieve optimum wellness, not just freedom from disease.
The expansion of the practice is in response to patient requests and a high level of interest. In a recent NIHA patient survey, 75% of the patients who responded said they would prefer "a primary care provider with a holistic approach." In addition, in a recent Washington Post article 'Having health insurance doesn't ensure it will be easy to find a doctor' by Ruth Samuelson, Ms. Samuelson highlights the difficulties in finding a primary care physician in the Washington D.C. area due to the shortage of primary care physicians. The addition of Holistic Primary Care to the services offered at NIHA will more fully serve patients in the local area with coordinated care in one comprehensive medical and dental center.
Tracy Freeman, M.D. and Cathlene Scoblionko, N.P. comprise the Holistic Primary Care team. They will partner with and guide patients to achieve their health goals for wellness, prevention of illness, chronic disease management, nutrition and lifestyle. For more information on an integrative medicine approach to healthy living please download the free guide "BASICS Guide for Healthier Life Choices."
About National Integrated Health Associates
National Integrated Health Associates (NIHA) is an integrative medical and dental center comprised of medical doctors, biological dentists, naturopaths, and other licensed health practitioners that blend traditional western medicine and complementary and alternative medicine therapies in order to maximize the healing potential of the patient. The integrative medicine model treats the whole person (body, mind, and spirit) and considers factors such as nutrition, lifestyle, and stress to be important in the management of health.
Located in Washington, D.C., NIHA was founded in 1995 as one of the first integrative medical and dental centers of its kind and serves patients in the Washington, D.C., Maryland and Virginia metropolitan area and throughout the East Coast. NIHA is located directly across the street from the Red Line of the Friendship Heights Metro station, and has convenient underground parking. More information can be found on http://www.nihadc.com
###