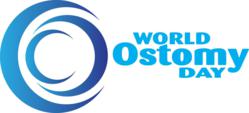 It gives people with ostomies a chance to show the world how they're living their lives to the fullest.
Libertyville, IL (PRWEB) July 31, 2012
World Ostomy Day is a global campaign designed to enhance public awareness of the challenges faced by people with ostomies, and the vital work of local support groups. Hollister Incorporated is sponsoring the 2012 World Ostomy Day Photo Contest to showcase talents and people, and to create lasting memories of this event.
The 2012 World Ostomy Day theme is "Let's be Heard!" Contest entrants can submit a photo that shows a person with a colostomy, ileostomy, or urostomy doing what they love to do – whether it's at home, at work, in their neighborhood, or while traveling around the globe.
Twelve winning photographs will be featured in the 2013 World Ostomy Day calendar. In addition, the winners will receive a certificate of recognition and $250 for their International Ostomy Association (IOA) Member local support group. All participating IOA Member local support groups will receive a CD-ROM of the winning photographs.
"We are so excited to once again sponsor this contest," said Diane Owen, Global Professional Relations Liaison at Hollister Incorporated. "It gives people with ostomies a chance to show the world how they're living their lives to the fullest."
"On World Ostomy Day, we want to tell as many people as possible that having an ostomy not only saves lives but it gives us our lives back," said Ken Aukett, IOA Coordination Committee Member and President of the Ostomy Association of Americas. "This photo contest fits very well with our theme of, 'Let's be Heard!'"
Enter online now at http://www.hollister.com/WOD2012 or send photo entries to:
2012 World Ostomy Day Photo Contest
Attn: Diane Owen
Hollister Incorporated
2000 Hollister Drive
Libertyville, IL 60048 USA
The deadline for submitting photos is October 31, 2012.
Click here to view full contest rules.
Contest winners will be announced at the end of November on the Hollister website. To see the 2010 winners, click here.
http://www.hollister.com
http://www.ostomyinternational.org
The International Ostomy Association, an association of regional ostomy associations, is committed to the improvement of the quality of life of ostomates and those with related surgeries, worldwide. It provides to its member associations, information and management guidelines, helps to form new ostomy associations, and advocates on all related matters and policies.
Hollister Incorporated is an independently owned global company that develops, manufactures, and markets healthcare products, servicing over 90 countries. The company manufactures products for ostomy care, continence care, bowel management, and wound care, as well as educational support materials. Hollister has been serving healthcare professionals and consumers for 90 years and is committed to improving a patient's quality of life and adding value to healthcare worldwide.
An ostomy is a surgically created opening into the gastrointestinal (bowel) or urinary system. This is a general term and is sometimes used interchangeably with the word stoma, which is a Greek word for mouth or opening.
Hollister and logo is a trademark of Hollister Incorporated.
All other trademarks and copyrights are the property of their respective owners.
© 2012 Hollister Incorporated.