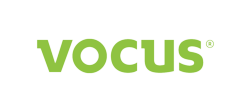 I look forward to developing people strategies that support the tremendous growth and opportunities available at Vocus.
Beltsville, MD (PRWEB) February 13, 2013
Vocus, Inc. (NASDAQ: VOCS), a leading provider of cloud marketing software, announced Holly Paul joined the company as Chief Human Resources Officer. Paul will draw upon her more than 18 years of experience in a variety of roles to lead Human Capital globally for Vocus, specifically focusing on talent management, talent acquisition, learning, development and compensation.
In her previous role at PricewaterhouseCoopers, Paul developed award-winning recruitment programs to hire over 12,000 people a year and helped the company win a nationally recognized Great Place to Work accolade. A frequent speaker and subject matter expert on talent, human resource management and career related topics, Paul has been featured in numerous national publications, such as ABC News, FORTUNE, The Wall Street Journal, Forbes, US News & World Report and CNNMoney.com.
"We are delighted to have Holly join us," said Rick Rudman, Chief Executive Officer of Vocus. "She is a proven executive who has led human capital strategies and initiatives at scale. Her ability to help us attract and develop talent as a competitive advantage will be a huge asset to Vocus as we position to become the leader in cloud marketing software."
Revenue growth at Vocus triggered a net increase of more than 400 employees in 2012. Paul's enthusiasm and well-rounded expertise will help to continue this momentum.
"I am thrilled to join Vocus where the culture is vibrant, innovative and fun," said Paul. "I look forward to developing people strategies that support the tremendous growth and opportunities available at Vocus."
About Vocus
Vocus is a leading provider of cloud marketing software that helps businesses reach and influence buyers across social networks, online and through media. Vocus provides an integrated suite that combines social marketing, search marketing, email marketing and publicity into a comprehensive solution to help businesses attract, engage and retain customers. Vocus software is used by more than 120,000 organizations worldwide and is available in seven languages. Vocus is based in Beltsville, MD with offices in North America and Europe. For further information, please visit http://www.vocus.com or call (800) 345-5572.
Forward-Looking Statement
This release contains "forward-looking" statements that are made pursuant to the Safe Harbor provision of the Private Securities Litigation Reform Act of 1995. These statements are predictive in nature, that depend upon or refer to future events or conditions or that include words such as "may," "will," "expects," "projects," "anticipates," "estimates," "believes," "intends," "plans," "should," "seeks," and similar expressions. This press release contains forward-looking statements relating to, among other things, Vocus' expectations and assumptions concerning future financial performance. Forward-looking statements involve known and unknown risks and uncertainties that may cause actual future results to differ materially from those projected or contemplated in the forward-looking statements. Forward-looking statements may be significantly impacted by certain risks and uncertainties described in Vocus' filings with the Securities and Exchange Commission.
The risks and uncertainties referred to above include, but are not limited to, risks associated with possible fluctuations in our operating results and rate of growth, our history of operating losses, risks associated with acquisitions, including our ability to successfully integrate acquired businesses, risks associated with our foreign operations, interruptions or delays in our service or our web hosting, our business model, breach of our security measures, the emerging market in which we operate, our relatively limited operating history, our ability to hire, retain, and motivate our employees and manage our growth, competition, our ability to continue to release and gain customer acceptance of new and improved versions of our service, successful customer deployment and utilization of our services, fluctuations in the number of shares outstanding, foreign currency exchange rates and interest rates.