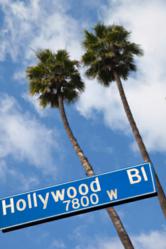 Hollywood, CA (PRWEB) December 23, 2012
Hollywood real estate is not showing any signs of slowing down. Red Blue Realty reports that the majority of their buyers are writing more offers than they have ever written before just to get the home they want. Many buyers are offering above asking price, and making it very beneficial for the seller. Anyone who is considering purchasing or selling Hollywood California real estate in 2013 should be aware of some very important changes that are taking place.
Tax Rate Increase:
For those individuals who have an income higher than $200,000, or $250,000 for a joint return, will see a new 3.8% tax on certain investment income. The types of investment income that are affected by this new change include, Interest, dividends, rents (less expenses), capital gains (less capital losses). The new tax is expected to bring in more than $210 billion over ten years, and will extend the life of the Medicare Trust Fund that was expected to deplete within a few years. This is a very complex change, and Red Blue Realty suggests that individuals in that income bracket contact a trusted tax attorney or CPA. They can assist people with developing a personalized strategy going forward into the new year.
Mortgage Forgiveness Debt Relief Expiring:
The Mortgage Forgiveness Debt Act passed in 2007 will be expiring at the end of the year. This act allowed taxpayers to exclude income from the discharge of debt on their principal residence. The program was intended only for individuals who suffered a loss due to the decline in home values or financial hardship. The provision gives homeowners the ability to forgive up to $2 million ($1 million if married filing separately).
For more detailed information about the changes and what it means for individuals selling their property at a loss, or homeowners who are in foreclosure, please visit the IRS website.
Market Forecast:
Leading to the end of 2012, there was no mistaking a positive vibe from buyers and sellers in the Hollywood real estate market with false hope. The real estate market is definitely in better shape than it was in the past few years. Many will argue that the rise in the prices of Hollywood homes for sale were a result of a decline in inventory and surplus of buyers due to the low cost of mortgages. Make no mistake, the increase in home values are not to be confused with a boom, rather a moderate and well needed recovery. Homeowners everywhere are still rejoicing regardless how little the growth, as the increase is a nice change from the negative growth we have seen in the past years. The actions of the upcoming year with the underwater properties will also have a huge impact on the local market, and can sway it in either direction. A detailed and accurate forecast of the 2013 Hollywood real estate market does not exist, and only time will tell. Fortunately, the experiences of the past few years has helped provide a more solid foundation going forward. Buyers and sellers who are concerned about the direction of the market in the new year should keep up to date with the foreclosure market, interest rates, and inventory changes. Red Blue Realty can provide anyone with information on a regular basis, ensuring that they are informed of any important changes.
For more information regarding Hollywood real estate, contact Christopher Rosiak at Red Blue Realty.
Website: http://www.redbluerealty.com
Email: Contact(at)redbluerealty(dot)com
Phone Number: 1-(855) 66-RBREALTY or 1-(855) 667-2732