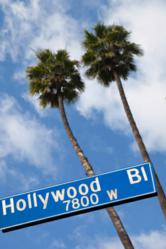 Hollywood, CA (PRWEB) August 22, 2012
With the summer home-buying season coming to a close, there are still many Hollywood properties available that failed to sell. Because of this, Red Blue Realty offers 7 suggestions for improving a home's appeal, which may not only result in a faster sale, but also a higher final sales price.
The summer is a great time for not only Hollywood real estate, but for the real estate market in general. And while it is true that many homes are sold during this period, there are also many homes that fail to sell. Besides overpricing, one of the most common reasons why a home falls through the cracks is because it is unappealing -- but what, then, makes a home appealing?
Well, it ultimately depends on the tastes and expectations of prospective buyers. While it's impossible to appeal to every individual buyer's preferences, it is possible to cast a wide net to appeal to a larger audience. The experts at Red Blue Realty offer these 7 suggestions for improving the appeal of unsold Hollywood real estate.
Exterior Painting
A house with a neon green roof and purple walls is going to have very limited market appeal. While there aren't any Hollywood homes for sale that struggle with such an abominable color combination, there are many that could use a new coat of paint. White is almost always a winner, presuming that it fits in with the rest of the neighborhood. Neutral colors -- such as light gray, beige, and tan -- are also very popular.
Energy-Saving Doors and Windows
A new steel door or double-plane vinyl window can go a long way in improving a home's appeal. With these sorts of expensive renovations, however, there is a tricky balance to maintain: If one is too stingy, then it's not even worth the effort; and if one goes overboard, then there will be little return on the investment. Many prospective buyers of Hollywood real estate expect homes to be green and energy-efficient, so these renovations -- carried out correctly -- can really pay off.
Reduce Clutter
Once a buyer is finally in the door, it's crucial that clutter is kept to a minimum; that doesn't mean, however, that the place should be barren. Just a touch of clutter -- furniture, light fixtures, pots and pans, etc. -- can make a home feel comfortable as well as help buyers imagine themselves living there.
Deep Cleaning
In addition to removing unnecessary clutter and giving a property a "homey" feel, what really sets some Hollywood homes for sale apart is a deep cleaning. This means scrubbing the walls and floors, cleaning the dirt behind and under large appliances, hiring a professional carpet cleaning service, bleaching stained bathroom tiles, and so on.
Interior Painting
Applying the same logic used with the exterior paint job, repainting a home's interior with neutral colors can greatly increase its appeal. A new coat of paint is also a great investment. According to the National Association of the Remodeling Industry, interior paint jobs can offer up to a 200% return on investment!
Floors
The final piece of advice is to repair and polish any damaged flooring. A dysfunctional or aging floor can make a terrible impression with buyers who might misinterpret simple aesthetic damage as indicative of deeper structural problems. And if that isn't convincing, a potential 250% return on investment should be!
Yard Work
The easiest and most affordable way to get buyers in the door is to clean up the front yard. Here are some of the common trouble spots:
-Clean up any and all debris, equipment, toys, aging lawn gnomes and plastic flamingoes -- anything that might make a bad impression.
-Water the grass, mow the lawn, trim the hedges, and control those low-hanging tree limbs!
-Maintain the walkway by pulling weeds and replacing any broken rocks or tiles.
For those who are serious about quickly selling their home for the highest potential sales price, contact Christopher Rosiak at Red Blue Realty today for the perfect Hollywood real estate agent!
Website: RedBlueRealty.com
Email: Contact (at) redbluerealty (dot) com
Phone Number: 1 - (855) 66-RBREALTY or 1- (855) 667-2732
Also, be sure to check out Red Blue Realty on Facebook!