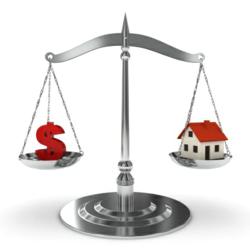 Find out why investors are choosing Red Blue Realty to find the right homes.
Hollywood, Ca (PRWEB) August 30, 2012
With the summer buying season cooling down, it seems that house flippers are back on the prowl for Hollywood real estate -- and just in time for those autumn home bargains. There are many myths and misunderstandings regarding house flipping and house flippers, but Red Blue Realty is here to clarify and explain.
What is House Flipping?
House flipping is simply the process of buying real estate with the primary intention of selling it for a profit.
It's not illegal to flip a house, so long as there is no fraudulent collusion between the seller, appraiser, and/or mortgage broker. If, for example, an appraiser agrees to artificially inflate a home's asking price and/or a mortgage broker falsifies documents, then the activity is illegal.
House flipping Hollywood real estate is a legitimate investment strategy that will create positive cash flow as long as it is done correctly and in accordance with the law.
In general, the main idea behind flipping is to buy low and sell high. The most common example of house flipping is when an investor purchases a property, fixes it up, and sells it for a profit. So long as the increase in value is legitimate, the flipper has arguably done a good thing by providing a service for the new owner.
A notable down-side of housing flipping is that it can further inflate speculative bubbles. Whether or not house flipping is good or bad thing really depends on the market. As of this moment, flipped Hollywood homes for sale should not be a cause for concern.
Who are House Flippers?
Before the housing bubble burst, it wasn't uncommon to find everyday people who made their living by flipping. Low down payments, light credit requirements, and relaxed regulations to incentivize home buying made it easy to purchase property.
From an investment standpoint, many people found that their property values would increase over time with little or no work. With research and dedication, it was very possible to supplement income or make a living with house flipping.
Since then, though, things have changed; nowadays, home-flippers tend to be well-off, individual investors or mega investment firms.
All over Los Angeles, investment firms have been buying and fixing up real estate -- Hollywood homes for sale being no exception. Generally speaking, this has been good thing for sellers in that it increases the property values of surrounding homes; although, it remains to be seen what are the long-run consequences of this development.
Why Now?
It's impossible to say with certainty, but at this point in time it seems that there is some level of stability and predictability in the housing market.
It's very likely that house flippers are getting more involved in Hollywood because they see the potential for making a profit. The fall season is an especially good time to find great deals on properties that failed to sell during the spring and summer. The surplus of homes offered by banks as foreclosures and even short sales are what is making the chances for profit so bountiful. A recent dilemma for flippers was the lack of profitable inventory. With the market the way it is now, numerous opportunities present themselves each day.
All in all, if mega-investment firms think it's the right time to buy, then it probably is. Contact Red Blue Realty today for the perfect Hollywood real estate agent!
To search for great homes that can you can flip for nice profits, check out the property search located at RedBlueRealty.com
Email: Contact(at)redbluerealty(dot)com
Phone Number: 1 - (855) 66-RBREALTY or 1- (855) 667-2732
Have questions about real estate flipping? Join Red Blue Realty on Facebook and Twitter and discuss everything about real estate.