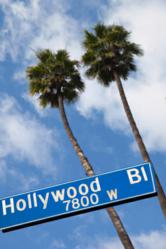 Hollywood, Ca (PRWEB) September 19, 2012
Although most people think the only purpose for refinancing is to lower a homeowners interest rates, but there are countless reasons for refinancing Hollywood real estate. For many homeowners, refinancing is a great way to save not only on their short-term monthly mortgage payments, but thousands of dollars on their total interest paid over the course of the loan. For other homeowners, refinancing is the only thing that is keeping them from losing their home. Red Blue Realty presents these 5 great tips why homeowners should consider refinancing.
(1) Interest Rates
It seems as if nowadays almost every news headline includes some new drop in the interest rates on mortgages. Interest rates are so low that it is a no brainer for most homeowners. With that said, many homeowners have yet to refinance their properties and are still paying 6% interest and above on their mortgages. With the current economic conditions the way that they are, many Hollywood real estate owners are unable to refinance due to the lack of positive equity in their home.
(2) Cash-Out Refinance
Buying a second home or getting some extra cash in a homeowner's pocket is the main reason for a cash-out refinance. Rather then adding a property to the long list of homes for sale in Hollywood to get extra cash, doing a cash-out refinance can keep the homeowners liquid and comfortable in their own home. As long as the homeowner has positive equity in their property and is able to afford a new mortgage payment it is a pretty simple process. In today's market, many individuals doing a cash-out refinance get the double benefit of receiving a lump sum of cash and lowering their interest rate. When buying a second home as an investment property or vacation home, having the cash will help the bargaining power when negotiating on a new house.
(3) Converting Adjustable Rate Mortgages
There are many reasons why a homeowner may of decided to choose an adjustable rate mortgage, such as lower interest rates, lack of confidence in the economy, etc. But with interest rates as low as they currently are, it only makes sense to lock in that rate for an extended period of time with a 30 year fixed. A mortgage professional that works with Red Blue Realty said, "It is impossible to tell where the interest rates are heading in the future, but one things for sure, money is cheap now. If we want it to be cheap for the long term, then we need to switch to fixed."
(4) Consolidating Debt
Those high interest rate credit cards are a huge burden and the bills never seem to end. It is not uncommon for many owners of Hollywood homes to refinance their property to pay off all their credit cards with one payment at a much lower interest rate.
(5) Paying Off The Property Sooner
Many homeowners have improved their financial standings and have the capabilities to pay a higher mortgage payment on their 30-year mortgages. If that is the case, homeowners should definitely think about refinancing their mortgage to a 15 year or less loan program that can help them build positive equity quicker along with a much lower interest rate.
For more information on refinancing your mortgage please contact Red Blue Realty to set you up with a mortgage broker that can help you with any questions that may arise.
Website: http://www.redbluerealty.com
Email: Contact(at)redbluerealty.com
Phone Number: 1-(855) 66-RBREALTY or 1-(855) 667-2732
Get to know the perfect Hollywood real estate agent by following Red Blue Realty on Facebook and Twitter.