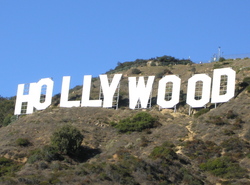 We opened our doors to friends, and as it developed, friends of friends, who were affected by the strike
Beverly Hills, CA (PRWEB) June 6, 2008
New website http://www.FilmIndustryBloggers.com draws together professionals working throughout the film and television Industry to blog weekly about their experiences in making film, television, commercials and music videos.
Have you ever wondered what all those people listed in the movie credits or at the end of a hit TV show actually do? How they got their foot in the door? And what they experience on a day to day basis while making a film or television series? Film Industry Bloggers takes you behind the scenes and into the daily lives of the working professionals who bring entertainment to our screens.
Launching with over 20 Film Blogs, including top Hollywood Storyboard Artist Warren Drummond ('The Bourne Identity', 'Evan Almighty' and John Singleton's new movie 'The A-Team'), Production Assistant Brandie Posey ('Deal or No Deal', 'House M.D'.) and Brian Trenchard-Smith (credited by Quentin Tarrantino as his 'favorite obscure director' and helmer of over 40 movies and 200 television episodes), the site plans to host over 60 movie maker professionals by September 2008 -- covering all aspects of the motion picture industry.
The website is the brain child of Film Director Richard Janes and Documentary Filmmaker Amy Janes. During the resent WGA writer's strike, the husband and wife team hosted Sunday brunches at their Hollywood home. "We opened our doors to friends, and as it developed, friends of friends, who were affected by the strike," comments Richard. "It was a place for people to talk to each other and get the impressing gloom, felt across Hollywood, off their chests. It was also a time for people to share interesting and funny stories about their jobs, their struggles to get movies and TV pilots off the ground, and discuss the pros and cons of film school."
The founders see the Film Blog Community as a way of opening up the mysticism of Hollywood and movie making. But they also see it as a way to unite a bruised community. "With film divisions such as Warner Independent and Picturehouse closing their doors and massive employers such as New Line axing many of its 600 staff, not to mention the impending strike by actors union SAG, there are many film professions who are nervous about the future," comments Amy. "We see Film Industry Bloggers as somewhere motion picture professionals can go to hear supporting stories of the highs and lows and a gentle reminder that they are not alone."
A minimum of four new film blogs are added daily including The Casting Director, The Actor, The Screenwriter, The Production Assistant, The Reality TV Producer, The Australian Filmmaker, The Documentary Producer, The Script Analyst, The Music Supervisor and even The Production Coordinator from hit TV show 'The Simpsons'. More bloggers are expected to be added weekly.
For additional information on the news that is the subject of this release, contact Richard Janes or visit Film Industry Bloggers.
About Film Industry Bloggers LLC:
Film Industry Bloggers is lead by Richard Janes who won a 2006 Los Angeles area Emmy® for his TV pilot 'Behind The Lyrics'. He also Directed and Produced 'Fakers' which received a limited theatrical release in April '07 and is scheduled to shoot 'In Like Flynn' later this year, a biopic based on the legendary actor Errol Flynn. He is joined at the helm by his wife, and Film Blogger, Amy Janes, a graduate of the UCLA Producer's Program. She recently completed a documentary for the Sundance Channel entitled 'As Seen Through These Eyes' narrated by Maya Angelou. The film will be released in movie theaters later this year.
Contact:
Richard Janes
Co-Founder & CEO
Film Industry Bloggers LLC
310-933-4342
# # #