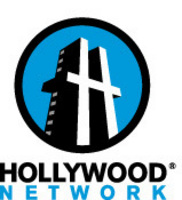 Our vision provides for users to discover and share content related to entertainment and Hollywood from anywhere on the Web. www.hollywoodnews.com [HollywoodNews.com] is the one-stop shop for the best entertainment and Hollywood-related content on the Web as voted on and defined by our members
Hollywood, CA (PRWEB) May 28, 2008
Carlos de Abreu, CEO of Web pioneer Hollywood News Network® and founder of the Hollywood Film Festival® and Hollywood Awards®, announces the launch of HollywoodNews.com, a leading-edge entertainment and news site for celebrity, fashion, gossip, movie, music, TV and video enthusiasts.
"Our vision provides for users to discover and share content related to entertainment and Hollywood from anywhere on the Web. HollywoodNews.com is the one-stop shop for the best entertainment and Hollywood-related content on the Web as voted on and defined by our members," Carlos de Abreu said. "We are about empowering the people in our website. We don't have editors; we have loyal visitors who discover the best of the Web and share it for everyone to see. We are the pulse of new Hollywood."
HollywoodNews.com provides interactive community voting for favorite news items across the web. It works like an interactive map to the best entertainment and Hollywood content. In addition, users can promote their film, music, video, photos, TV shows or Webisodes online.
"We want not only the people who share the same intense passion for celebrities, fashion, movies, music, TV and videos, but also the public at large, up-and-coming talent, and Hollywood executives and publicists to join our community and to be able to highlight their films, music, TV shows and videos," de Abreu said.
HollywoodNews.com is everything entertainment and Hollywood.
For more information go to http://www.hollywoodnews.com.
Media Contact:
Penny Austin
Phone: (310) 288-1882
Email: news @ hollywoodnews.com
Hollywood Network, Inc.
433 N. Camden Drive, Suite 600
Beverly Hills, CA 90210
HollywoodNews.com
###