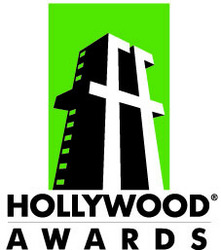 We hope that the NetAwards® will continue bridging the gap between established and emerging artists.
Beverly Hills, CA (PRWEB) March 26, 2008
Hollywood NetAwards® today issued a call for entries in this year's Internet awards show honoring excellence in the online entertainment field.
Hollywood NetAwards® is the latest event by Carlos de Abreu, president of Web pioneer Hollywood Network and founder of both Hollywood Film Festival® and Awards®.
"Our vision provides for the merger of existing media with future technologies by recognizing achievement and innovation in a variety of disciplines that will continue to propel the industry into the global online community, as well as the discovery of new creative talent," de Abreu said.
The Internet awards show includes 22 categories: Best Actor Site, Best Actress Site, Best Broadband Site, Best Celebrity Site, Best Entertainer Site, Best Entertainment Site, Best Entertainment Blog Site, Best Entertainment Magazine Site, Best Entertainment News Site, Best Entertainment Social Network Site, Best Fashion Site, Best Games Site, Best Movie Site, Best Motion Picture Studio Site, Best Musician Site, Best Music Site, Best Newspaper Entertainment Site, Best Net Actor, Best Net Actress, Best Net Director, Best TV Site and Best Web Series.
In addition, the NetAwards® and Netawards.com will bestow the "Hollywood Special Achievement Netawards" on established entertainers, leaders and innovators who have been in the vanguard of the new media.
"New ideas and means of communicating are being invented constantly and the dynamics of this changing environment demand that Hollywood and the professionals who shape it be able to take full advantage of these changes," de Abreu said. "We hope that the NetAwards® will continue bridging the gap between established and emerging artists."
Nominees and winners will be selected by a Blue Ribbon Committee of both established professionals and leading Net experts. The awards' criteria is based on the websites' content, interactivity, structure and navigation, visual design functionality and overall experience.
The Internet awards ceremony will be held on October 22 and will open the 12th Annual Hollywood Film Festival® and Awards®. To submit your website, please go to: http://www.netawards.com
Contact:
Mike Abreau
Phone: 310.288.1882
Email: awards(at)hollywoodawards.com
433 N. Camden Drive, Suite 600
Beverly Hills, CA 90210
###