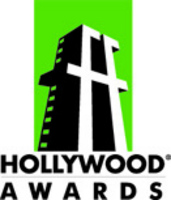 Hollywood, CA (PRWEB) September 16, 2008
The 12th Annual Hollywood Film Festival and Hollywood Awards, co-chaired by Paul Haggis and presented by Starz, are pleased to announce honorees who will be recognized for their outstanding achievements at the festival's Hollywood Awards Gala Ceremony.
Actor James Franco will receive the "Hollywood Breakthrough Actor of the Year Award," actress Sally Hawkins will be honored with the "Hollywood Breakthrough Actress of the Year Award," director John Patrick Shanley will receive the "Hollywood Breakthrough Director of the Year Award," screenwriter Dustin Lance Black will be honored with the "Hollywood Breakthrough Screenwriter of the Year Award," Disney/Pixar's "WALL-E," directed by Academy Award-winning director Andrew Stanton, will get the "Hollywood Animation of the Year Award," and Paramount Pictures' "Iron Man" and visual effects supervisors John Nelson and Ben Snow will receive the "Hollywood Visual Effects of the Year Award."
The gala ceremony will take place at the Beverly Hilton Hotel in Beverly Hills on October 27, 2008.
The announcement was made today by Carlos de Abreu, Founder and Executive Director of the Hollywood Film Festival. "This year's breakthrough honorees have been steadily laying the groundwork of choice projects upon which to build their Hollywood careers, and this was their year to really stand out," said Mr. de Abreu.  "It is exciting to recognize their achievements, alongside veteran talents such as Andrew Stanton, John Nelson and Ben Snow."
James Franco:
James Franco can currently be seen starring opposite Seth Rogen in David Gordon Green's "Pineapple Express" from Columbia Pictures. His next project is Gus Van Sant's "Milk," starring opposite Sean Penn. "Milk" is due for release in November from Focus Features. Franco will also be seen in George C. Wolfe's "Nights in Rodanthe," starring Richard Gere and Diane Lane. Recently, he starred in Paul Haggis' "In the Valley of Elah," alongside Tommy Lee Jones.  He is also well-known for his starring role as Harry Osborn in Sam Raimi's "Spider-Man" trilogy.
James Franco's performance in the title role of the TNT television biopic "James Dean" earned him critical acclaim, a Golden Globe award and Emmy and Screen Actors Guild award nominations. His feature film credits include "The Dead Girl," "An American Crime," "Flyboys," "Tristan & Isolde," "Annapolis," "The Great Raid," "The Company," "Sonny," "City by the Sea," and "Deuces Wild." On television, he starred in the critically acclaimed series "Freaks and Geeks." Franco has also written, directed and starred in several short plays, two of which -- "Fool's Gold" and "The Ape" -- he adapted into feature-length films. He also wrote and directed the film "Good Time Max."
Sally Hawkins:
Sally Hawkins stars as Poppy in "Happy-Go-Lucky," her third collaboration with director Mike Leigh, which is due for release in October from Miramax Films. She made her film debut in Leigh's "All or Nothing" and was subsequently seen in "Vera Drake." Most recently, she starred in Woody Allen's "Cassandra's Dream," and has just completed Sherry Horman's "Desert Flower" and Lone Scherfig's "An Education," both to be released in 2009.
Hawkins' performance as Anne Elliott in the recent ITV production of Jane Austen's "Persuasion" brought her a best actress award from the Royal Television Society. She recently played the leading role in "Shiny, Shiny Bright New Hole in My Heart," directed by Marc Munder for the BBC. Her other television credits include leading roles in Simon Curtis's adaptation of Patrick Hamilton's "Twenty Thousand Streets Under the Sky," "Tipping the Velvet," "Byron," in which she played Mary Shelley, "The Young Visitors," directed by David Yates, "Fingersmith," and two episodes of "Little Britain." On stage, Hawkins' appearances include Howard Davies' production of Lorca's "The House of Bernarda Alba" at London's National Theatre and Ian Rickson's production of Jez Butterworth's "The Winterling" at the Royal Court.
John Patrick Shanley:
An Academy Award-winning screenwriter, John Patrick Shanley most recently directed the feature film "Doubt," a drama starring Meryl Streep, Philip Seymour Hoffman and Amy Adams. Adapted by Shanley from his play "Doubt," the film is scheduled for release in December from Miramax. As a writer, Shanley's career spans twenty years and includes his Oscar®-winning screenplay for the 1987 hit "Moonstruck," directed by Norman Jewison.  Shanley's other feature credits as a writer include Frank Marshall's "Congo," based on Michael Crichton's novel, "We're Back! A Dinosaur's Story," Frank Marshall's "Alive," based on Piers Paul Read's book, "Joe vs. the Volcano," starring Tom Hanks and Meg Ryan, and Pat O'Connor's "The January Man," starring Kevin Kline, Susan Sarandon, Mary Elizabeth Mastrantonio, Harvey Keitel, Danny Aiello and Rod Steiger. In television, Shanley received an Emmy nomination for his work on HBO's 2002 movie "Live from Baghdad," directed by Mick Jackson and starring Michael Keaton and Helena Bonham Carter.
Dustin Lance Black:
Dustin Lance Black wrote the screenplay for Gus Van Sant's "Milk," which is due for release in November from Focus Features. "Milk" stars Sean Penn, Josh Brolin, Emile Hirsch, James Franco and Diego Luna, and is the story of California's first openly gay elected official, Harvey Milk, a San Francisco supervisor who was assassinated along with Mayor George Moscone by San Francisco Supervisor Dan White. Upcoming projects for Black include his feature directorial debut, "What's Wrong with Virginia?" and the adaptation of the bestselling classic American novel "The Electric Kool-Aid Acid Test," written by Tom Wolfe, into a feature film with Gus Van Sant to direct. Black recently wrote the screenplay for the film "Pedro," directed by Nick Oceano, which celebrates the life of Pedro Zamora, a young man who found out he was HIV positive at 17 and who made the courageous decision to dedicate the rest of his life to speaking out about his condition in an attempt to raise awareness about the disease.
An honors graduate of UCLA's School of Film and Television, Dustin Lance Black began his professional career as an art director and quickly moved into directing documentaries, television series, commercials and music videos. The success of his documentaries "On the Bus" and "My Life with Count Dracula" led to two years producing and directing the hit BBC series "Faking It." Black also received critical acclaim for his narrative short film "Something Close to Heaven" in 2000. In 2004 he signed on to draw on his devout Mormon childhood experiences in San Antonio, Texas, as a writer on the polygamist drama "Big Love" for HBO.
"WALL-E" and Andrew Stanton:
Academy Award-winning writer-director Andrew Stanton and Pixar Animation Studios delight moviegoers in this computer-animated cosmic comedy about a determined robot named WALL-E (short for Waste Allocation Load Lifter Earth-Class) who discovers a new purpose in life when he meets a sleek search robot named EVE. "WALL-E" was written and directed by Andrew Stanton, who has been a major creative force at Pixar Animation Studios since 1990, when he became the second animator and ninth employee to join the company's group of computer-animation pioneers. As Vice President, Creative, he oversees all features and shorts development for the studio. Stanton made his directorial debut with the record-shattering "Finding Nemo," an original story of his that he also co-wrote. The film brought Stanton two Academy Award nominations (Best Original Screenplay and Best Animated Film), and "Finding Nemo" was awarded an Oscar® for Best Animated Feature Film of 2003, the first such honor Pixar Animation Studios received for a full-length feature. Stanton was one of the four screenwriters to receive an Oscar® nomination in 1996 for his contribution to "Toy Story" and went on to receive credit as a screenwriter on every subsequent Pixar film -- "A Bug's Life," "Toy Story 2," "Monsters, Inc.," and "Finding Nemo." Additionally, he served as co-director on "A Bug's Life" and was the executive producer of "Monsters, Inc." and the 2006 Academy Award-winning "Ratatouille."
"Iron Man" and VisualL Effects Supervisors John Nelson and Ben Snow
"Iron Man" is Paramount Pictures and Marvel Studios' big screen adaptation of Marvel's legendary superhero Tony Stark/Iron Man, starring Robert Downey Jr. as the billionaire industrialist and genius inventor who vows to protect the world as Iron Man. The film, directed by Jon Favreau, also stars Gwyneth Paltrow, Terrence Howard and Jeff Bridges. Visual effects supervisor John Nelson's long and distinguished career has included an Academy Award for his work on the 2001 Best Picture winner "Gladiator." He was nominated again in 2004 for his work on "I, Robot." Nelson's other credits as visual effects supervisor include "Matrix Revolutions," "Matrix Reloaded," "Evolution," "City of Angels," "Anaconda," "The Cable Guy," "Judge Dredd," "Johnny Mnemonic," "Wolf," "The Pelican Brief," "My Life," "So I Married an Axe Murderer" and "In the Line of Fire."
Ben Snow left Australia to join Industrial Light & Magic in 1994, where his first project was to help create the three-dimensional computer graphics image of the "Enterprise B" for "Star Trek: Generations."  He has been twice honored with Academy Award nominations for best achievement in visual effects for his work on "Pearl Harbor" and "Star Wars Episode II: Attack of the Clones." In addition, Snow has been instrumental in the research and development required for the groundbreaking images seen in "King Kong," "The Lost World: Jurassic Park" and "Twister."
About the Hollywood Film festival and Hollywood Awards:
The 12th Annual Hollywood Film Festival®, presented by Starz, will mark its return on October 22, 2008, to the state-of-the-art ArcLight Theatres in Hollywood for a weeklong series of screenings, seminars, competitions, awards and a special presentation of "Genre Cinema." Newly added to the festival line-up is the Hollywood Horror, Sci-Fi & Fantasy Film Festival in conjunction with Film Threat.
The Hollywood Film Festival® and Hollywood Awards® were created to bridge the gap between Hollywood and the global creative community, while at the same time honoring established Hollywood professionals. The festival is recognized as one of Hollywood's most prestigious celebrations of the motion picture art form, and includes screenings, world premieres and the star-studded Hollywood Awards. The Hollywood Awards were created to honor excellence in the art of filmmaking, as well as creative talent within the global creative community.
The festival and awards presenter is Starz Entertainment, LLC, a premium movie service provider operating in the United States. It offers 16 movie channels including the flagship Starz® and Encore® brands with approximately 17 million and 31.3 million subscribers respectively. Starz Entertainment airs more than 1,000 movies per month across its pay TV channels and offers advanced services including Starz HD, Encore HD, Starz On Demand, Encore On Demand, MoviePlex On Demand, Starz HD On Demand, Encore HD On Demand, MoviePlex HD On Demand, and Starz Play. Starz Entertainment is an operating unit of Starz, LLC, which is a controlled subsidiary of Liberty Media Corporation, and is attributed to Liberty Entertainment Group (NASDAQ: LMDIA), a tracking stock group of Liberty Media Corporation.
For more information please go to http://www.hollywoodfestival.com
Festival Contact: 1.310.288.1882
Hollywood Film Festival®
433 N. Camden Drive, Suite 600
Beverly Hills, CA 90210
info @ hollywoodnetwork.com
###