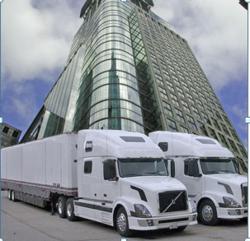 Hollywood, CA (PRWEB) June 26, 2013
Los Angeles Commercial Movers in Hollywood, CA announce summer discount! Those that live in the movie capital of the United States and are planning to move a business or a residence this summer, can call the affordable movers Los Angeles to get pricing. Also, through the end of August, LACM are having a discount where they give clients $25 off the total of their move!
"Summer is a popular time to move. We want to offer our clients affordable pricing and great service, which we know this discount will help us to achieve," said Louis Gonzales, Marketing Director for the moving company.
The Los Angeles movers provide free, non-binding moving estimates, and works with business owners on setting up a moving plan to relocate an office in the quickest and most efficient manner possible. They provide their own packing supplies, and can pack an entire commercial space. They can move electrical equipment, medical equipment, clothing racks, window displays, take down and put up cubicles, move filing cabinets, etc.
For more information, visit http://losangelescommercialmovers.com.