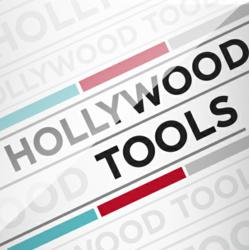 Empower your asset management system with automated metadata generation
North Hollywood, CA (PRWEB) September 21, 2012
Hollywood Tools' will be participating in Createasphere's Digital Asset Management Conference. This conference will explore digital asset management (DAM) topics including digital asset management, media assets, marketing resources, content & information lifecycle, and storage, security & preservation across advertising, broadcasting, entertainment, publishing, and retail. This two-day conference brings technical and creative professionals together with marketers, digital librarians, and executives to share, explore, and expand on the current state of digital asset management. Hollywood Tools' joins the conference as a provider of DAM tools designed to contribute a new level of efficiency to a client's digital asset management.
Hollywood Tools will discuss and demonstrate RemoteMyProject, Keywords, and TeraFlame. The organic development of these tools, from the video editing bay to the cloud, will depict the thoughtful logic which has led to these tools. Jason Kemmerer and Luis Pelayo, the minds behind Hollywood Tools, will explain how RemoteMyProject, a cloud based Video Platform, effectively works with Keywords, a time indexed keyword generator. Guests will also have the opportunity to learn how Keywords can work with other DAM systems. The mind-blowing ability of Keywords to  re-purpose hours of video logging by producing keywords (Metadata) from the audio in video or audio assets will be put to the test when guests visit Hollywood Tools' booth. RemoteMyProject will be available for demonstration with TeraFlame, an integrated multi-part file uploader/downloader, and Keywords.
The creators of Hollywood Tools' look forward to bringing tools to Createasphere's Digital Asset Management Conference in New York City. Whether it is RemoteMyProject integrated with Keywords and TeraFlame or your DAM system coupled with Keywords, the organic experiences which have led to these tools means solutions that are ready to expand your current state of digital asset management with well-purposed tools.
Hollywood Tools' will be at booth #204 at The New Yorker Hotel in New York City, New York from September 27-28, 2012. More information about Hollywood Tools' is available online at HollywoodTools.com or on Facebook.com/HollywoodTools. Hollywood Tools tweets about Keywords and its other tools at @Hollywoodtools.