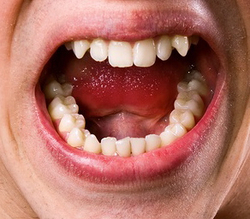 Rather, this is about specialists who want to profit at the expense of Colorado patients and their perfectly capable preferred family dentists.
Denver, CO (PRWEB) June 17, 2009
Many Coloradoans who fear going to the dentist go less frequently and pay more than patients in most of the country, according to a group of angry patients and health professionals.
The protest group, Holorado, ranks Colorado near the bottom of the list of U.S. states that allow anxious or fearful patients to visit their preferred dentists and receive affordable, safe, effective oral conscious sedation.
"The Colorado State Board of Dental Examiners (CSBDE) is supposed to provide local residents 'open and safe access' to fear-reducing sedatives. But some self-interested regulators have mile-highjacked the process to redirect patients-in-need to them and other high-priced specialists," says a statement issued by Holorado.
The result is that Colorado residents are among those U.S. patients least able to avail themselves of anxiety-reducing methods that have been used safely by millions of patients outside the state and which conform to American Dental Association recommended guidelines, according to a state-by-state survey conducted by Holorado.
Worse, as Holorado points out, is the fact that some self-interested members of the CSBDE are now trying to push through even stricter regulations that Holorado believes will make it all but impossible for any general dentist in Colorado to provide the exact same safe and effective sedation care available in most of the country without an unreasonable investment of additional time and training expense. Such overregulation has not been proven to increase safety, but has been proven to create a barrier to access to care.
Although the details of CSBDE's newly proposed regulations are technical, Holorado contends the net result of the proposal - which will be the subject of a rulemaking hearing on July 9th in Denver - is that only expensive dental specialists will be allowed to provide even mild oral conscious sedation in the state.
That differs from the regulations in 39 other states (and all of Canada), where no negative public safety health consequences have arisen by permitting family dentists and neighborhood dentists - with extra, but not extreme additional training - to offer the popular methods of anxiety-reducing oral sedation.
"In fact, in those states that have embraced oral conscious sedation as a choice for high-anxiety patients, the number of adults who've returned to their family dentists after avoiding them for years actually has skyrocketed," notes Holorado.
Oral health is not only important for patients' comfort, appearance, and self-confidence; it has also been repeatedly demonstrated that poor oral health often contributes to other major health issues, including heart disease.
Holorado contends that the CSBDE's effort to tighten requirements in Colorado is driven primarily by specialists on the Board and in the Colorado dental community. These specialists are trying to keep the larger number of safe, family and neighborhood dentists from offering a less expensive, but equally effective (if not superior) alternative, Holorado says.
"In Colorado, the debate is not over patient safety," says a Holorado spokesperson, who notes there have been zero reports of dental patients harmed by trained dentists who adhere to the ADA's oral sedation guidelines. "Rather, this is about specialists who want to profit at the expense of Colorado patients and their perfectly capable preferred family dentists."
Holorado is encouraging all dentists and their patients in the state - whether or not they wish to offer oral conscious sedation - to attend the July 9th CSBDE and stand up for the rights of patients to receive the broadest possible menu of safe, ADA-approved modalities.
Holorado, a movement formed earlier this year, represents Colorado patients, dentists, dental hygienists and other health care professionals who seek to call attention to the CSBDE's self-serving actions.
The CSBDE regulates dentistry in the state and licenses dentists. Members of the Board are appointed by Governor Bill Ritter, Jr.
###