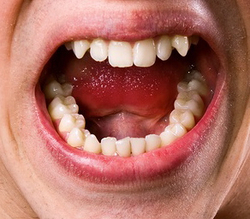 Denver, Colorado (PRWEB) July 8, 2009
Ahead of an open hearing of the Colorado State Board of Dental Examiners (CSBDE) scheduled for Thursday, July 9th, a group of patients and health professionals has released its 'Top 7' reasons why the board should reject proposed changes to an existing regulation.
The protest group, Holorado, contends the CSBDE revisions will make access to quality, safe, family dental care in Colorado more expensive and far more difficult to obtain, especially for some of the state's most needy oral health patients.
Holorado notes that Colorado already is among the leading states in the nation where residents who fear going to a dentist go less often and pay more than necessary. A state-by-state survey recently conducted by Holorado found that Colorado ranks near the bottom of the list of U.S. states that allow anxious or fearful patients to visit their preferred dentists and receive affordable, safe, effective oral conscious sedation in keeping with guidelines established by the American Dental Association (ADA).
The protest group lists these seven reasons as the clearest arguments for rejecting the CSBDE's proposed changes, which Holorado believes are being pushed by a few, powerful dental board specialists who are trying to keep patients from running from their specialty practices to the offices of the state's far more numerous general dentists.

No Colorado dental patient has been injured or killed under existing CSBDE regulations, which are already among the toughest standards in the nation. There is no need to tighten a regulation that is already protecting public safety with a time-tested, 100% record.
In well over 2 million cases nationally, no dental patient has been injured or killed when dentists have complied with existing ADA guidelines and existing state dental regulations. The safety record is among the best in all of general and oral medicine.
The CSBDE proposes to give current dentists who are already permitted to offer oral conscious sedation in Colorado five more years to conform to the stricter regulations. If public safety is truly at issue - which Holorado insists it is not - the CSBDE would not intentionally 'expose' the public to risk for another five years.
The new, stricter, regulation would make it even less likely that general dentists would choose Colorado as a viable place to practice. By the CSBDE's own estimates, the number of dentists in the state is dwindling and forecast to decline further. Colorado is rapidly earning a national reputation as being unwelcoming to general dentists.
Over-regulation hurts rather than protects consumer safety by limiting the choice of available and otherwise qualified dentists and increasing the costs of dental visits. This is all the more pertinent to fearful patients who find the prospect of going to unfamiliar and more expensive oral surgeons and other dental specialists especially daunting.
Unnecessary regulation such as this exposes the CSBDE and Governor Bill Ritter, who appoints members to the dental board, to questions of intent. While the CSBDE is charged with serving the public interest, Holorado contends that the changes seem more narrowly focused on the financial interests of the State's small, but influential group of oral surgeons and other dental specialists.
The far greater threat to public health in Colorado stems from residents who neglect their oral health for years, sometimes decades due to their fear of visiting a dentist. Oral health has been shown to impact general health, including being directly linked to heart disease. The CSBDE modifications make it more likely - not less likely - that anxious patients will continue to avoid the dentist.
Holorado is encouraging all general dentists and their patients in the state - whether or not they wish to offer oral conscious sedation - to attend the July 9th CSBDE hearing and stand up for the rights of Colorado dental patients to receive the broadest possible menu of safe, ADA-compliant treatment methods.
Holorado was formed earlier this year and represents Colorado patients, dentists, dental hygienists and other health care professionals.
###