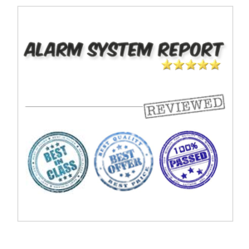 The home alarm system has come a long way and our experts wanted to share the list of top companies offering services in New Hampshire.
Concord, NH (PRWEB) October 20, 2012
Local New Hampshire home security experts have weighed in on what they think about their local home security companies. Alarm System Report hired them to rate and review the top five alarm system companies in the state.
These companies were chosen based off the fact that they all have the latest technology, a monitoring service, and good ratings with the Better Business Bureau. They also have a readily accessed customer support staff as well as multiple pricing options to choose from.
AlarmSystemReport.com ensures that every company they review meets the above criteria. This reduces the amount of reviews the company needs to do, the amount of reviews homeowners need to read through, and filters out all of the companies that cannot meet the needs of New Hampshire homeowners.
The New Hampshire alarm companies that Alarm System Report ended up having the local experts review were ADT, Protect America, LifeShield Security, Vivint, and Front Point Security. These companies all met AlarmSystemReport.com's minimum criterion and were well worth reviewing.
Each expert secretly and independently reviewed each company and the results were then forwarded to AlarmSystemReport.com's ranking team and compiled into one solid review and ranking for each company. The experts rated each company on their technology, their pricing structures, their package options, their customer service, and their sales team. This was done by having each expert actually use each company's service.
In the end, Front Point Security ended up coming in at the top of the list with the other four companies following closely behind. New Hampshire homeowners who wish to see exactly where each alarm company ranked can do so by visiting AlarmSystemReport.com's New Hampshire home alarm system company review section.
Homeowners should know however, that AlarmSystemReport.com isn't just an alarm system review website. AlarmSystemReport.com is also a great place to go to get general home security information as well as discounts on home alarm systems.
Information
AlarmSystemReport.com's blog gives visitors detailed information on the different alarm system technologies available to users and explains the advantages and disadvantages of these technologies. This helps homeowners keep up with the latest technologies and empowers them to make an informed alarm system purchase.
Discounts
Visitors who decide to buy through AlarmSystemReport.com will find a discount page full of discount codes as well as a "compare quotes page". These pages quickly enable visitors to get quotes from all of the top New Hampshire alarm system companies, which make the buying process much faster.