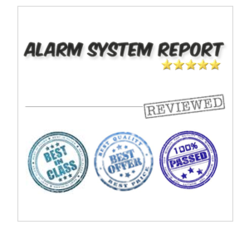 Arizona home owners can take advantage of home alarm system and home automation to improve security and efficiency.
Phoenix, AZ (PRWEB) September 28, 2012
People are yearning for unbiased reviews on everything from baby carriers to zebra patterned hand bags. AlarmSystemReport.com can't help folks with either of these things, but they can help homeowners buy a great alarm system for their home. Each year, AlarmSystemReport.com hires professional auditors to check up on all of the top rated alarm systems as well as the companies that sell and service them.
These ratings are broken up into a wide variety of categories and locations. Recently, AlarmSystemReport.com finished up its 2012 reviews on alarm system companies selling in Arizona. AlarmSystemReport.com had its independent experts find, buy, and test alarm systems from the best Arizona alarm system companies. They tested alarms and services from companies such as ADT, BroadView, LifeShield, Vivint, and many more.
What the Experts Tested For
The experts from AlarmSystemReport.com tested each company's use of new technology, customer service, and responsiveness. They also looked at each company's pricing models and warranty periods. These tests were all done in Arizona by Arizona home security experts.
All of the companies that were tested had many great qualities to them. AlarmSystemReport.com only tests companies that meet certain criteria, so the experts didn't have to waste their time dealing with companies that would never meet up to AlarmSystemReport.com's expectations. This being said, there was one company that stood out above the rest.
FrontPoint Security excelled in all areas and as a result, topped the list of the best home security companies to work with in Arizona. Homeowners interested in FrontPoint Security can quickly and easily find detailed information on this company by checking out the FrontPoint reviews on AlarmSystemReport.com's website.
The great thing about AlarmSystemReport.com however is the fact that it isn't just a review website. Although AlarmSystemReport.com provides homeowners with some of the best home security company reviews on the Web, it also provides much more.
AlarmSystemReport.com has an informational section on their website that homeowners can visit to read up on all of the latest technologies. This keeps homeowners abreast of industry changes and ensures that a homeowner will never mistakenly buy outdated equipment.
In addition to this, AlarmSystemReport.com has worked with many of the best alarm system for home companies to get better prices for their visitors. AlarmSystemReport.com visitors can go through AlarmSystemReport.com to get quotes from some of the top companies in the industry. A homeowner looking for quotes on alarm systems on AlarmSystemReport.com will typically save up to 35% on their new home alarm system.
To learn more about what AlarmSystemReport.com can do for you, please visit their website.
###