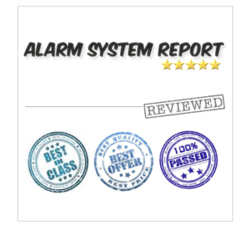 Some common sense can help prevent a break-in. Not everyone is going to get a home security system, so these are some tips that can help minimize your risk.
Baltimore, MD (PRWEB) November 30, 2012
While violent crime has fallen steadily in the United States for an entire generation, the decrease in property related crime has been nowhere near as precipitous. For example, according to statistics from the Federal Bureau of investigation, there were an estimated 2,188,005 burglaries in 2011. That represents an 0.9 percent increase from 2010 and a 1.7 percent increase from ten years earlier.
Other sobering statistics include 74.5 percent of all burglaries were homes or other residential properties, the vast majority of burglaries involved forcible entry, and the average property loss per burglary was $2,185. Given that the US Census Bureau estimates that there were only 132,312,404 housing units in the United States in 2011, an annual burglary rate of 1,630,064 means the majority of Americans will be the victim of a residential burglary at some point in their lives.
Thankfully, home owners (as well as renters) can take a number of important steps to help make their properties less inviting to burglars and more difficult to break into. Researchers at AlarmSystemReport.com, a leading expert in home alarm systems, have compiled five key recommendations that they consider most critical to reducing the risk of a home burglary—and minimizing property loss if a burglary does actually occur.
In order to secure their homes, property owners and renters should:
1. Use timers to automatically turn on exterior lights after dark. Motion sensors paired with extremely bright lights set to activate if anyone comes within approximately 20 feet of the home can add additional security. While good lightning does not guarantee that a burglar will not try to forcibly enter a home, it is one of the cheapest, easiest, and most effective elements of an overall home security system.
2. Never leave packages or newspapers sitting in the driveway or doorway for any extended period of time, especially not overnight. Package and newspaper accumulation is one of the telltale signs burglars look for when casing potential targets. When traveling, homeowners should always arrange for someone to collect their packages, mail, and papers—or at least inform the newspaper company and post office to temporarily stop delivery.
3. Inform neighbors before traveling or leaving the house for extended periods of time. Concerned neighbors are one of the primary deterrents of burglaries and other suspicious activity in neighborhoods all around the country. Trusted neighbors can even be given information on how to remotely monitor the home's alarm or security system.
4. Never leave an emergency key in any location that could be at all obvious to a potential burglar. Burglars know to look for keys under flowerpots, outside furniture cushions, door mats, and other common hiding spots.
5. Install a loud alarm system with remote monitoring capabilities. Virtually no burglar is willing to stay in a home with a blaring alarm waking neighbors (and likely signaling the imminent arrival of police). Homeowners should also clearly display the signs that come from home security and alarm system companies as an added dose of deterrence.
About AlarmSystemReport.com
AlarmSystemReport.com is a leading provider of home alarm system reviews and other information about security system reviews. Its experts research and investigate top alarm system companies on an ongoing basis to provide the most up-to-date and accurate information possible to consumers.