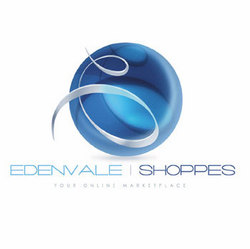 EdenvaleShoppes.com is an integral to the next phase of evolution and aggressive growth for our organization.
Green Bay, WI (PRWEB) May 7, 2010
Edenvale Shoppes, a leading internet retailer of niche home and patio décor items, announced today that it launched its highly anticipated corporate e-commerce site EdenvaleShoppes.com
"Since 2003, Edenvale Shoppes has focused on numerous niche markets - offering our visitors a look and feel that is unique to the products offered on any of our sites. Yet over the years, customers have asked for easier access to all the products that we offer, and with this latest site launch we bring our customers as well as our visitors closer to all the products that we offer."
"EdenvaleShoppes.com is an integral to the next phase of evolution and aggressive growth for our organization." said Jesse Akre, President and CEO of Edenvale Shoppes. "As the marketplace re-segments itself post-recession, we feel the time is right to offer all of our products on one site for customer ease of use and product comparison. This catalog type approach site, combined with our constantly expanding portfolio of niche commerce sites, will showcase our products in various venues - allowing us to cater to differing buyer personalities, behaviors, desires, and wants."
"EdenvaleShoppes.com allows the visitor to quickly hone in on the products they came to find. Whether it is indoor or outdoor, dining or patio, the site's clean flow - minimum distraction design approach will allow any visitor to quickly find what they want, compare with other products, and complete their purchase. This design approach also facilitates a more favorable mobile experience, allowing the mobile visitor to navigate the site without all the clutter and distraction you typically find on websites.
"Concurrent with the launch of this site - We have also tasked ourselves with aggressively adding to our vendor portfolio, as we strive to add further product variety and greater depth to our online presence. Consumers still deserve a best in class web experience on a site - tailored to their needs - with the right products - and we feel that EdenvaleShoppes.com offers that and more. We want to make purchasing all your furniture and home décor items from Edenvale Shoppes as easy and appealing as possible - and by taking this next step in our is a great way to do that. We look forward to further serving our customers and visitors, shopping for their home and patio décor needs, not only on one of our many niche market sites, but now also at EdenvaleShoppes.com
Since we launched our first patio furniture site in 2003, Edenvale Shoppes has made great strides towards a goal of being a leading internet retailer of niche home and patio décor items, home furnishings, as well as premium furniture for your home or patio. For more information on our products, visit one of the links below:
"Home is everything, so we offer furniture and accessories that you will love to have," said Jesse Akre, President of Edenvale Shoppes. "The products and manufacturers we offer will suit anyone's needs and allow them to express their true style. Maybe you are looking for casually elegant furniture to give your home timeless style. Or maybe it is an extraordinarily comfortable kitchen furniture that your kitchen or dining area needs. If you like to entertain outside, treat yourself to one of many classic patio furniture styles to make entertaining friends and family new and exciting. Our selection of cabinet hardware will embellish your kitchen with a distinct sparkle for your guests to touch and admire. And no home is complete without the right dining room furniture. You'll create lasting memories when you bring family and friends together to share good food and good times. Once the meal is over and you want to relax there is nothing better than tables, chairs and benches to complete the look and feel you desire in your home decor. And finish the look with the most important yet often overlooked room in your home - the bathroom. Clean and simple bath accessories are the perfect choice for finishing the look and feel you desire in bathroom decor. And don't forget to accessorize your indoor and outdoor spaces. Whether you finish the look on an end table with one of our many sparkling world globes or make your garden path shimmer with a copper weathervane you'll add a finishing touch to your escape. No matter your style or décor we have a world of possibilities to explore".
So no matter what products you are looking for, come visit one of our sites today. You will be glad you did.
About Edenvale Shoppes
Edenvale Shoppes was formed with a simple premise: To be one of the leading Home and Garden Décor e-Commerce companies…Period. To do this we knew we had to do three things well:
Offer a wide range of Products from Leading Manufacturers.
Have Websites that not only attract - but also captivate.
Have Customer Service and Customer Support second to none.
Since early 2003, we have successfully executed the plan - and continue to do so. Today, we are one of the e-commerce leaders with over 30 sites in the Niche Home Furniture, Patio Furniture and Décor marketplace. We admit, not every desire can be quenched, nor every customer absolutely satisfied. But we do know that our "Do it better and faster" mentality continues to impact everything we touch; the result - a more satisfied customer. Visit one of our sites today and indulge yourself - you deserve it.
Edenvale Shoppes LLC - A BBBOnline certified and approved company.
###