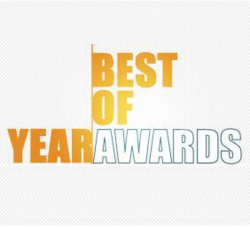 Home automation is a fast growing part of the home security system industry and our experts want consumers to see the value home automation adds to a security system.
Miami, FL (PRWEB) April 13, 2013
Home Automation is the newest service that companies are offering together with their home security systems. This type of service automates certain activities at home such as switching lights on or off. Other more advance home automation systems include functions like temperature control and TV recording. More and more homeowners are looking to include this service in their home security packages. Certain companies in the home security industry have successfully met this growing demand. To further assist customers with their home automation needs, SecuritySystemReviews.com experts created a list of the top home automation systems in the market, and provided certain descriptions that made them a cut above the rest.
On top of SecuritySystemReviews.com's list is the home security powerhouse Vivint. The company offers one of the most comprehensive home automation package, to complement their existing security product line. Vivint Home Automation package allows management of an entire system through mobile electronics like tablets, laptops and smartphones. Homeowners only need to download corresponding applications to their chosen device. This gives customers the driver seat no matter where they are. Some of the automation features that the company is offering include electronic doors locking, light control and scheduling and adjusting of thermostat's temperature. On top of automation devices, Vivint home security systems include a number of security features. A comprehensive Vivint review is available for consumers to read online.
FrontPoint is at the forefront of home automation technology. This is why experts at SecuritySystemReviews.com ranks this company second on the list and in their FrontPoint Security review. The company's smart home automation capabilities extend to wireless light and small appliance control. The automation systems provide ease and comfort by allowing homeowners to control these activities even outside the house. Customers of FrontPoint wireless security system can request for Interactive or Ultimate Monitoring plans. On top of security coverage, interactive monitoring plans allow homeowners to customize certain automation features like controlling thermostat temperature over the web or via smartphones or laptops. FrontPoint security system and automation package charges activation and monthly monitoring fees, but overall it is deemed by SecuritySystemReviews.com to be an affordable package compared to the rest.
After a thorough Protect America review, SecuritySystemReviews.com places the company third in the list for the best home automation systems. The system used by the company is based on the GE Simon XT wireless home security platform. This platform enables users to schedule lighting times, and acquire interactive video monitoring and security control. Protect America is a dealer of products using X10 standard, that enable wireless transmission among power lines to home automation devices like lights, thermostats and other appliances. Protect America provides free home automation service with every purchase of home automation equipment. This is a great deal considering that cable companies and automation providers charge a month service fee.
Homeowners who seek more information about automation packages and features can directly visit SecuritySystemReviews.com.
About SecuritySystemReviews.com
SecuritySystemReviews.com is not just any security review website. It is powered by professionals who have the expertise and sufficient experience in the home security system industry. Every review that is posted on SecuritySystemReviews.com is based on thorough research, and supported by facts accessible to the public.
# # #