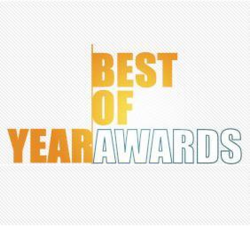 As home automation becomes more common with home security systems, we are seeing the leading companies take big strides to offer customers more security by adding home automation services.
Philadephia, PA (PRWEB) April 02, 2013
SecuritySystemReviews.com has released its rankings for this year's Best Home Automation Systems and included in the list is FrontPoint Security. According to the leading home security systems review site, FrontPoint placed second among all other companies that offer home automation systems in the country. The security system company delivers reliable service, user-friendly systems and outstanding customer service.
Home automation is one of the latest innovations in the security systems industry. With its multi-device operating capability, the system has revolutionized household management over the past few years. Home automation has risen to popularity because it allows consumers to control every aspect of their homes, including lighting fixtures, cooling systems and home appliances. Allowing easy control of all aspects of the home, the automation system has enabled consumers to save up on household bills.
With this its great benefits, more and more consumers have started employing automation systems in their homes. Together with its development and ever growing demand, a greater number of home security system companies have started offering the service. However, amidst the saturated market, only a few security system providers have delivered quality service; among these few companies is FrontPoint Security.
According to SecuritySystemReviews.com's FrontPoint Security review, the security system company offers all in an easy to install, do it yourself home automation systems. It offers a number of home automation options employing Z-Wave devices. This state-of-the-art equipment features Light Control Modules, Z-Wave Door Locks and Z-Wave Thermostats which makes household control a breeze. With mobile applications included in the system packages, consumers can not only control their home through the system control panel but they can also close their lights or lock their doors through their computers or mobile phones.
FrontPoint Security also offers one of the easiest purchase processes in the industry today. The process starts with a free consultation with the company's security experts. This helps consumers find out which security system will be the best fit for their homes. The company technicians will then pre-program the system for its client so each one will be ready to use. FrontPoint will then ship the system free of charge, delivering it at the client's doorstep. Each package comes with an easy to follow set up guide so consumers can work on their security systems with ease.
For consumers' peace of mind, the security system company offers a 30-day Risk Free trial period. If by any reason the client is not satisfied with the system, the company will fully refund their money within the trial period. FrontPoint also offers a free two-year warranty service on all of its equipment.
For more information about FrontPoint Security, please visit securitysystemreviews.com.
About SecuritySystemReviews.com
SecuritySystemReviews.com is a website dedicated to helping consumers learn more about the services offered by the best home security systems in the country. The site offers the latest news, in-depth reports and unbiased reviews on the companies and the services offered in the market today. Headed by a team of experts, the site hopes to be a portal where consumers can find support to help them make the right decision when employing a security system.
# # #