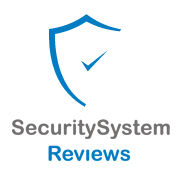 The combination of home security and home automation is a game changer for the home security industry. Consumers can now see the daily benefit of a home security system without having to experience a robbery.
Atlanta, GA (PRWEB) December 07, 2012
Fresh off the publication of their comprehensive library of top alarm system reviews, SecuritySystemReview.com has announced their new list of top home automation system companies. The new, updated list, reflects the inclusion of relatively new companies that have nevertheless managed to establish a track record of excellence in both quality customer service and reliable home automation service delivery.
SecuritySystemReview.com has created a new home automation information section on their website due to a combination of customer interest and the expansion of top home security companies into the home automation market. Due to their similar technological requirements, it's increasingly common for home security companies to offer home automation services (and vice versa).
"Historically, consumers haven't related home security with home automation. But when you think about it a little more, it actually makes a whole lot of sense," said Tim Eveler, head of public relations at SecuritySystemReviews.com. "Both home security and home automation systems require what is essentially a computer that connects to the house and monitor what's happening. By combining the two services, security system companies allow customers to realize substantial savings on both equipment and service costs. And for customers that typically expend large amounts of energy, a good home automation system can even pay for itself in a relatively short period of time."
At the top of this year's home automation system ranks is Vivint, a relative newcomer to the home automation scene but a long time top contender in the home security system sector. Established in 1997, Vivint has been near the top of SecuritySystemReview.com's security company rankings since the website's inception. Vivint earned its #1 home automation ranking this year due to its system's incredible ability to help homeowners realize substantial cost savings on their energy bills. The Vivint system monitors all home energy usage and includes a highly customizable interface that even the most technology leery customers can easily learn to configure.
In second and third place in this year's home automation rankings were FrontPoint Security and Protect America. Both companies are well known for their high tech, highly reliable security systems, but their recently developed home automation systems also bring with them that same attention to detail and high level of customer service.
Readers interested in discovering more information about all of the best home security systems, newest alarm systems, and home automation service providers can visit SecuritySystemReviews.com to access the entirety of the company's free review library. All information provided by SecuritySystemReviews.com is independent and unbiased. The company's researchers and staff writers do not maintain any professional relationships with any of the home security companies they review.
About SecuritySystemReviews.com
SecuritySystemReviews.com, a leading consumer research firm in the home alarm, security, and automation industry, publishes expert reviews and other information about the leading home security and automation service providers in order to help consumers compare home security systems and make the best choice possible to keep their families and homes safe and secure. All of the company's research is provided for free on its website and is updated on an ongoing basis. Read all of our security system reviews at SecuritySystemReviews.com
###