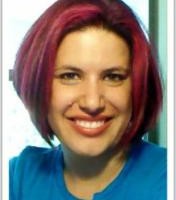 That's when I decided to start my own business managing social media for companies
Austin, TX (PRWEB) May 23, 2011
Kate Buck, Jr., founder and CEO of KBJ Online, (Lets Get Social) an Austin based social media management and consulting agency was recently featured on Austin's Fox 7 News, where she was interviewed about her work as a social media manager. To see the news story, go to: Lets Get Social Social Media Managers Training.
Buck got her start when she was laid off from her job in 2007 and she spent her time on social media sites, such as Facebook and Twitter. She noticed that many posts on those sites were complaints about having too many messages and not being able to manage them all. "That's when I decided to start my own business managing social media for companies." Buck said. "I manage 12 accounts for businesses in Austin. "It's flexible and fun. I get to play on Facebook and Twitter for a living. So, I enjoy what I do."
About KBJ Online
Founded in 2007 by Kate Buck, Jr., KBJ Online is an Austin, TX based social media management and consulting agency that specializes in social marketing campaigns connecting passionate consumers with global corporations, restaurants, films, consultants, retail stores, non-profits, causes and small businesses. KBJ Online takes the social media hype and makes it manageable and understandable for organizations both big and small. Buck has teamed up with Austin based business Idea Incubators, LLC to publish her own online classes on how to become a social media manager. To learn more about this go to online marketing.
To learn more about KBJ Online go to Social Media Training.
# # #