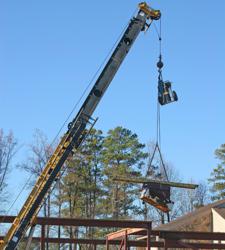 This solid growth is an encouraging sign that housing continues on a slow but steady recovery path that is gradually advancing from one local market to the next." ~ Rutenberg
Minneapolis, MN (PRWEB) September 19, 2012
The National Association of Home Builders (NAHB) index researched and reported on metropolitan areas that have shown improvement from their respective troughs in housing permits, employment and house prices for at least six consecutive months. Home builder markets added to the list in September draw geographically from across the nation and included Tucson, Ariz.; Jacksonville, Fla.; Springfield, Ill.; Greenville, N.C.; and Bend, Ore.
Butch Sprenger of Destiny Homes, has lead several major home renovation projects this summer. "It is tremendous to be able to offer steady work that is so enjoyable to construction workers. The number of residential permits increased in the Minneapolis-St. Paul area in July and August; both single-family and multifamily home building permits increased. Perhaps, even more significantly, home values increased too', says Sprenger.
"This fifth consecutive month of improvement in builder confidence provides further assurance that the housing market is moving in a positive direction, but there's still a long way to go on the road to recovery and several obstacles are slowing our progress," said NAHB Chairman Barry Rutenberg, "In particular, unnecessarily tight credit conditions are preventing many builders from putting crews back to work—which would create needed jobs— and discouraging consumers from pursuing a new-home purchase." As a a home builder from Gainesville, Fla., and leader of the National Association of Home Builders, Rutenberg has a passion to see the home builders industry put people back to work.
Highlights of the National Association of Home Builders/First American Improving Markets Index (IMI) report on homebuilder confidence are:

The number of improving housing markets across the country rose to 99 in September
The number of improving housing markets is up from 80 metros that were listed as improving in August
Improving markets include representatives from 33 states as well as the District of Columbia.
U.S. new-home construction probably rose in August to the highest level in almost six years, showing residential real estate can carry it's traditional role in sustaining a housing recovery. As the broader economy bumps along, perhaps it is safe to say that housing is venturing to take a lead role.
Combined with recent positive reports on builder confidence, housing starts and new-home sales, the September IMI adds to the growing consensus that housing is finally moving in the right direction, which in turn is spurring more potential buyers to get off the fence," commented Kurt Pfotenhauer, vice chairman at First American Title Insurance Company.
According to RE/MAX Results, Minneapolis and St Paul residential communities, real estate market activity kept a brisk pace.
1) Home sales in early August were up 20 percent from the same period a year ago; the inventory of homes for sale was down 30 percent.
2) The number of days a home was on the market took an average of only 107 days to sale, much improved over the 141 days to sale in 2011.
3) August's average home sales price was $222,922, up from $292, 003 in August of 2011.
4) New Listings for August are at 5,972 down form 6,083 in August 2011.
One can easily see why new construction and stocks in homebuilders have increased so significantly. With the number of new listings and home inventory on the market, some are calling for home builders to get started building new homes. Indeed, according to this recent report from the NAHB, homebuilders across the nation are doing just that.
Adding data on a confirming note, Bloomberg news reported, "Builders broke ground on 767,000 houses at an annual rate, up from 746,000 in July and the most since October 2008", Bloomberg News drew numbers according to the median estimate of 85 economists surveyed.
Individuals seeking to build a luxury residential home in the Minneapolis - St. Paul area, can reach Butch or Liz Sprenger, co-owners of Destiny Homes at 952-934-5706. Home renovation are up, in particular major for luxury homes with full kitchen remodels.