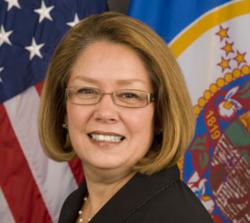 "When you create jobs again in the housing market, you create some multiple of those jobs elsewhere. To build a house, you're causing more demand for lumber, furniture, drapes, carpets, cement, steel, appliances." ~ Brad Hunter, Metrostudy Chief Economist
Minneapolis, Minnesota (PRWEB) July 18, 2012
The National Association of Home Builders Improving Markets Index (IMI) released July 9th, 2012 showed signs of a stable housing recovery. "The modest increase in the July IMI is encouraging because it indicates that individual housing markets continue to regain their footing despite some recent reports of weakening in the broader economy," added NAHB Chief Economist David Crowe. "This is evidence that the housing recovery is slowly but surely taking root, one market at a time."
Home builders find the July Improving Markets Index helpful to release them from the credit crunch they face to finance new home renovation projects or complete projects in progress. While credit has been thin in the real estate industry as banks sift through new lending regulations and processes, the new construction sector found it particularly challenging.
Destiny Homes believes the National Association of Home Builders (NAHB) framed the topic well by saying, "Resolving this situation will enable home builders to start rebuilding the economy. Constructing 100 average single-family homes creates more than 300 jobs, $23.1 million in wages and business income and $8.9 million in taxes and revenue for local, state and federal government."
The NAHB also states, "With inventories of new homes nearly depleted in many markets, builders should be gearing up to meet demand, create new jobs and keep the economic expansion moving forward. The only thing holding builders back in these locations are traditional lenders, who still aren't providing the credit needed to renew the production process."
The Census June 12th report, on the number of new homes built, shows that just 475,000 new homes were completed annually over the past three years, down from a long-term yearly average of 1.1 million. Lawrence Yun, chief economist for the National Association of Realtors (NAR), says, "Low inventory has helped stabilize prices and drive prices upward in many major U.S. cities. Low inventory can be cured by increasing new home construction." He expects new home starts to increase by 26 percent in 2012 and by an additional 50 percent in 2013.
A current Builders Association of Minnesota (BAM) resolution requests, "that the National Lieutenant Governors Association recommends that the President and Congress act with a sense of urgency to address the nation's housing crisis in a meaningful and responsible manner, while avoiding any legislation or regulatory actions that will inhibit the recovery of the home building industry." Addressed to Lieutenant Governor Prettner Solon, BAM sent a letter echoing voices of the construction industry across the U. S. requesting home builders support. "This resolution is an important statement of policy moving forward and a positive step in turning around this integral part of the American economy."
Case-Shiller Home Price Index for Minneapolis, MN is at a current level of 116.23, up from 114.73 last month and up from 111.84 one year ago. This is a change of 1.31% from last month and 3.93% from one year ago. As home prices have increase, there are new demands for homes to buy. The Minneapolis Association of Realtors says, "Even if activity begins to slow for the remainder of 2012, gains are still likely when compared to the same time last year. Housing demand has been strong, supply levels have been falling and prices are turning a corner in many local markets."
The Skinny report just out states, "Sellers introduced 6,359 properties to the market, 8.1 percent fewer than last June. The number of homes for sale has dropped for 17 consecutive months, down 31.2 percent from last year to 17,103 active listings – the lowest inventory reading for any month since January 2004." Home remodelers and builders have plenty of work to do to get homes built or renovated to increase home inventory.
Contact Destiny Homes at 952-934-5706 for home building services, answers, and home renovations this summer and fall.