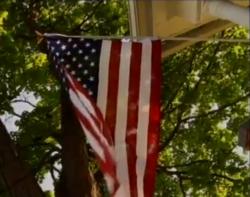 Each one of us has the power to make others feel better or worse. Making others feel better is much more fun than making others feel worse. Making others feel better generally makes us feel better. ~ Martin Luther King Jr
Minneapolis, Minnesota (PRWEB) August 22, 2012
Midwest Homes yesterday asked for support for its affiliate House United project. They are asking community citizens to sign its petition encouraging the state's convention delegates to support its House United Project seeking to speak of a unified project between both Republicans and Democrats placing a value on "home". The Topeka business is applauded by Destiny Homes, a Minneapolis home remodeler.
The House United project, which involves a group of corporations, will build a home for a military veteran at the upcoming Republican and Democratic national conventions. Over 100 delegates have already signed on to be part of the $100,000 modular home build.
Partners in the Home Project are:

Craftsman, a division of Sears Holdings
NextGen Home,
Bank of America
Rebuilding Together
Heroes at Home
Destiny Homes recognizes that it is no longer just about building homes. Contractors nowadays must be prepared to invest time and capital into projects that make a difference in people's lives. Owner Butch Sprenger says, "Owning a home is the American dream. An amazing strength is given to those who have a stable, happy home life. We help families have a place to call home where daily routines build cherished memories that unite family members. If indeed home is where the heart is, then we support putting priority on building homes for people.
Both of the two halves of the Home United Project will be manufactured in Salisbury NC. One half will be displayed at the Republican National Convention in Tampa on August 28, and the other half will be displayed at the Democratic National Convention in Charlotte on September 3. Both halves will rest "united together" in Charlotte at the project's conclusion.
From the stages of Emmy award-winning reality program "Extreme Makeover: Home Edition", Ty Pennington will lead delegates as they complete the construction of the home in a display of political unity in support of our troops. After construction is completed on the two halves during the conventions, they will be "united" when delivered and installed in October on a lot in the Belmont neighborhood in Charlotte. The completed home then will be donated to a military veteran. The 1,800-square-foot home will accommodate a wheelchair in case the veteran is disabled. "One thing we have never is done is this.
"One thing we have never is done is this. We will build two halves of a home in two different cities and then bring the two halves together". Go to Craftsmen's Facebook page and click on house united tab to get involved, says Pennington
"The professions for which returning service people are training don't pay enough to cover a mortgage in many cities", the Center for Housing Policy says. President Obama stated, "Too many wounded warriors go without the care that they need. Too many veterans don't receive the support that they've earned. Too many who once wore our nation's uniform now sleep in our nation's streets". To summarize, a quote from Wallace Stegner, pens well what it can mean to donate home to a veteran, "Home is a notion that only nations of the homeless fully appreciate and only the uprooted comprehend."
As professional home builders, Liz and Butch Sprenger are generous volunteers of time and resources to multiple non-profit efforts in the Twin Cites. Destiny Homes prides itself on being a high-quality custom builder and home remodeler in Minneapolis and St Paul communities. Their broad spectrum of services include home builds, home remodels, renovations, home design therapy and more. Destiny-homes.com offers 24/7 service so their customers can reach them at all times. Call 952-934-5706.