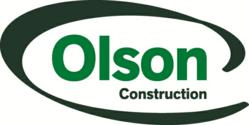 Integrating Job Simplicity with Simply Accounting was so easy and straightforward — it's a true plug-and-play solution. Now we can generate job cost reports on the fly and finally feel like we're in control of our projects and our profitability
Calgary, Canada (PRWEB) May 22, 2012
HomeFront Software has announced the addition of Olson Construction to the growing list of contractors using Job Simplicity - home building software for small commercial and residential builders. Olson Construction, a general contractor based in Golden, BC, selected Job Simplicity for its full-featured job costing capabilities and plug-and-play integration with Sage Simply Accounting software.
Tammy McDonough, Business Manager at Olson Construction says that affordability, job costing functionality, and the ability to get up and running quickly made Job Simplicity an easy choice. "Most of the construction management applications we looked at required us to change our accounting software and start from scratch. But with Job Simplicity, we were able to add true job cost accounting without replacing the Sage Simply Accounting software we already use and like. Plus, Job Simplicity is really affordable and we love how it shares information with our accounting software in real-time."
Such compatibility was just the start, says Tammy. "Integrating Job Simplicity with Simply Accounting was so easy and straightforward — it's a true plug-and-play solution. We were up and running in just a couple of weeks." She adds, "Now we can generate job cost reports on the fly and finally feel like we're in control of our projects and our profitability."
Daryl Shenner, CEO of HomeFront Software, says Olson Construction's experience is the reason they developed contractor software for small builders. "General accounting software like Simply Accounting and QuickBooks doesn't provide the level of detail related to job costing or construction management that users expect. But we didn't want contractors to have to replace the financial reporting and accounting backbone if it wasn't necessary. By adding Job Simplicity, small builders and contractors get a completely integrated, end-to-end construction management system at an affordable price. "
Go to http://www.jobsimplicity.com to learn more about Job Simplicity – home building software for small commercial and residential builders and contractors.
About HomeFront Software
HomeFront Software, based in Calgary, Canada, is a leading builder process management solution providing residential home builders & contractors the unique ability to manage Sales, CRM, Estimating, Purchasing, Scheduling, Service & Warranty in one easy to use management system. HomeFront's solutions integrate seamlessly with QuickBooks, Simply Accounting by Sage & Sage Timberline, making it the construction management system of choice. Developing & implementing software solutions for over 15 years, HomeFront Software continues to set the pace for software innovation and continues to be a leading provider of business management tools which are relevant, current and essential to most vertical markets within the construction industry.
HomeFront is the recipient of many industry awards including, "Constructech 50 - 2011 & 2010", "Top Product 2010" by Constructech Magazine, "50 Hottest for 2009" by Constructech Magazine, "100 Best New Products" by editors of Professional Magazine and HomeFront Software's Precision Builder applicaton was nominated as a finalist in the Industry Achievement Award category by the Canadian Home Builder Association - Calgary Region SAM awards.
Visit http://www.homefront-software.com to learn more.
About Olson Construction
Based in Golden, British Columbia for more than 35 years, Olson Construction specializes in custom home building, renovations, and commercial construction. Known for quality craftsmanship, the company incorporates today's advanced building technology into their projects to ensure lasting value of your home or renovation. Olson Construction uses the experience gained from the diversity of building opportunities in Golden, BC to apply the best solutions to every project.
Visit http://www.olsonconstruction.ca for more information.