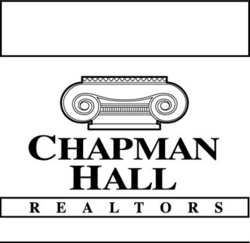 Atlanta, GA (PRWEB) July 8, 2009
There's no question the current U.S. economy is challenging, and despite low real estate prices, prospective home buyers are feeling the pinch on closing costs. Atlanta real estate agent Dennis Berdis of Chapman Hall REALTORS® is sweetening an already favorable buyer's market with a 1.5 percent cash home buyer rebate on purchases.
Buyers can receive their rebate either in cash or certified check rebate in an amount equal to 1.5 percent of the home price. Contrary to what many REALTORS® tell customers, there's no prohibition on receiving a home rebate via certified check, Berdis said.
Individuals who purchase, for example, a $200,000 home through Berdis would receive a $3,000 rebate, which can be used at the buyer's discretion.
"This rebate is paid out of the commission that I receive for representing the buyer in the home buying transaction," Berdis said. "I pay a guaranteed rebate of 1.5 percent of the home purchase price to the home buyer. That is 50 percent of my commission being paid in cash to the buyer."
Berdis, who can be found at AtlantaHomeSell.com, does not limit his customers on the number of homes they can see, and does not reduce the amount of the rebate for additional showings.
"We give the home rebate on any homes listed for sale with any and all other REALTOR® firms, real estate companies, brokers and their REALTORS® or agents. The home rebate also applies to homes that are 'For Sale by Owner.'"
The rebate is typically used by buyers to cover house-related expenses, but how the rebate is spent is not regulated.
"Your home rebate could help you pay for home buying expenses. Use it however you wish," Berdis said. "Some of our buyers have used the home rebate we gave them to pay for moving expenses, home upgrades, new furniture, new appliances or closing costs."
In addition to the 1.5 percent rebate, Berdis assists his real estate clients with discount listing services, and said customers appreciate his willingness to be flexible in order to meet their needs.
For more information about the 1.5 percent home rebate or other services, visit Dennis [Berdis' website.
About Dennis Berdis of Chapman Hall REALTORS®
Dennis Berdis of Chapman Hall REALTORS® is Atlanta's top discount real estate agent, offering home buyer cash rebates and low REALTOR® commission listings. Berdis pays a guaranteed cash home buyer rebate of 1.5 percent of the home purchase price to the home buyer, as well as 1 percent full-service real estate listings.
Agent Dennis Berdis is a licensed real estate agent, who has lived in the Atlanta area for 23 years and has practiced in the state of Georgia since 2000. He offers buyers a strong knowledge of building and construction of residential homes, which he puts to use assisting buyers in assessing a home and its condition.  
###