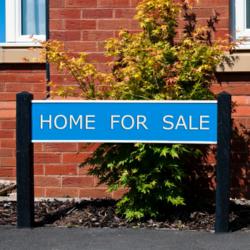 The ease of use of the company website now provides easier routes of communication with company specialists.
Tampa, Florida (PRWEB) May 05, 2013
A variety of elements go into the planning for the purchase of a home. Buyers working closely with realtors can find that the qualifications to purchase a home using traditional methods can be exhausting when extraordinary circumstances prevent a purchase. The PLB Investment Group is an expert investment company in the Tampa, FL area and has published a series of home buying options tips aimed at helping men and women online. The tips can be found online at http://www.realestatetampaflorida.com/sell-your-house.
These home buying options with a tax burden tips are offered to assist buyers who have been denied a traditional purchase due ot tax burdens or other issues from realtors.
Most realtors or real estate agents have qualifications that must be met by potential buyers before a transaction to purchase a property takes place. Credit checks are standard in the industry and help reveal information that is often used to judge the financial ability of a buyer to repay a mortgage or finance a private purchase.
The information included in the published tips online and through the company services is helping to provide more ways that a property can be purchased not using a realtor or other real estate agent.
The PLB Investment Group has added multiple services to its company this year as well as a website redesign. This expansion of services is providing easier access to company services by men and women in the Tampa, FL area. Both buyers and sellers of real estate can now receive immediate assistance when traditional routes have been exhausted using real estate agents or other professionals. The ease of use of the company website now provides easier routes of communication with company specialists.
The new tips published online are expected to help educate more men and women buying real estate. A new contact form is now available to use on the website that provides a faster method of communication. This new form allows any person to submit information about company services or other questions and receive immediate responses from a company professional. These expedited methods of communication are designed to provide instant services to those requiring an immediate need to complete a real estate transaction.
About PLB Investment Group
The PLB Investment Group company offers its range of real estate services and programs to men and women in and around the Tampa, Florida area. The amount of real estate that is bought and sold in this part of central FL has helped the company specialists to extend professional services to buyers and sellers of real estate. The company experts at the PLB Investment Group provide the alternative services that many realtors and other professionals do not offer. The redesigned company website now serves as the main informational resource for buyers and sellers interested in the company services offered.