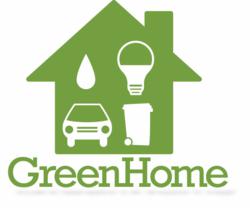 Following these simply tips can help everyone do their part in helping the environment and will most likely lead to lower home energy bills.
Seattle, WA (PRWEB) December 27, 2012
Many Americans are taking steps to make their homes more green and environmentally friendly, but there is one area that may be ignored; home security. Often home security equipment is not thought of as eco-friendly, and old security tips such as leaving your lights on while you're out of town may be seen as the only way to protect your home, but more and more security companies are actually working to make equipment that is more environmentally friendly. In the process, not only is your home safer from many of the new technologies, but you're also able to save money and lower your carbon footprint.
There are several steps you can take to make sure you are using the greenest home security system possible. The security experts at SecuritySystemReviews.com, a site dedicated to home security system reviews, put together a few ways you can make your home security equipment fit into your green lifestyle.
1. Many of us tend to leave lights on when we're away from home, to give the appearance that the house is occupied; this is not only a waste of energy, but also causes electricity bills to rise. Rather than relying on leaving lights on when you're away, it can be helpful to install flood lights around your home, operated with motion detectors. This way, they will only be on if there is movement around your home, rather than all day or night. Many security systems also offer monitoring systems that not only allow you to monitor your home by video surveillance, but also the lights in your home, by your smart phone or personal computer. These monitoring systems can control a variety of systems in your home such as the HVAC, so that rather than leaving your system running all day, you can turn it on shortly before returning home. This is a great way to keep your home secure without using excess energy.
2. Recently, a number of home security system companies have been introducing products that are eco-friendly. Companies such as Vivint and ADT are offering products that are more energy efficient than past systems. New developments in home security systems also include system components that are constructed from recycled materials.
3. In addition to products made from recycled materials, many companies are now offering customers the option of using solar powered products. Even if your alarm company doesn't offered a full security system that is solar powered, you can use the sun to power other aspects of your home security, including lights and automated gates.
About the Company
SecuritySystemReview.com is a website dedicated to providing consumers with reviews of the top home security products on the market. They review the newest in security and the best home alarm systems to help consumers make informed decisions about the safety of their family and home.