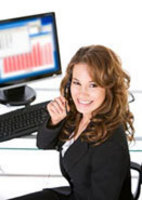 The ability to offer high LTV first and second mortgages in this market is phenomenal.
San Diego, California (PRWEB) August 13, 2007
BD Nationwide Mortgage is proud to present the "125% Home Equity Refinance Loan Combination" for refinancing 1st and 2nd mortgages into a new 100% first mortgage with a with a 125% home equity loan that funds simultaneously. The latest home equity product from BD Nationwide helps homeowners refinance their adjustable rate mortgage to 100% loan-to-value and enables them to consolidate additional consumer debt like revolving credit cards and unsecured high rate loans with a 125% second mortgage.
On average, borrowers are saving $800 a month with 1st-2nd combo loans that were clearly created to convert adjustable rate mortgages into fixed rate no equity loans that maximize savings. Besides increasing the cash flow with lower monthly payments, this "125% Mortgage Refinance Combination" reduces the interest paid back when converting compounding interest from credit cards into fixed simple interest loans.
According to Scott Deal, an account executive with NovaStar Home Mortgage "The ability to offer high LTV first and second mortgages in this market is phenomenal." I see borrowers all day long that have adjustable rate mortgage payments rising but they can't refinance them because they have too much credit card debt to qualify for a new 1st mortgage. Deal continued, "But when you refinance the first loan and pay off the revolving debts at the same time that borrower qualifies because their debt to income ratios are reduced enough to be approved."
Refinancing adjustable rate mortgages relieves the stress level for many homeowners because the 125 combo loans fixes the interest rate for both loans. Is this loan for everyone? "of course not" says financial consultant, Glen Silver. "I would not recommend this loan to homeowners who are planning to relocate and sell their house in the next couple of years. These 1st-2nd combo loans weren't created for a debt free borrower who already has a fixed low rate 30 year mortgage."
Most conventional lenders are only offering refinance options from 80-95% combined loan to value. These 125% combo mortgages are ideal for debt ridden borrowers that are unable to refinance their bills and debts at 95%. This financing combination give homeowners with no equity a real opportunity to refinance their ARM that has recasted with a higher interest rate that increases their monthly mortgage payments significantly. According to Irwin Home Equity executive, Kevin Margulies, "Some times these 125% combo loans are the 1-2 punch homeowners need to stabilize their liabilities so they can regroup and focus on saving." BD Nationwide and other participating home equity lenders are releasing new home equity loan and refinance products with updated underwriting guidelines that address the market changes. Margulies continued, "with the recent subprime debacle terrorizing the housing and financing markets, its nice to be able to talk about some positive loan programs that continue to perform well with reduced payment defaults."
At this time, BD Nationwide also provides both stand alone fixed rate home equity loans and credit lines to 125% and concurrent 90-100% 1st mortgage and 125 second mortgage piggyback loans. The secondary market has been pushing back sub-prime second mortgages, so consumers will begin to notice significant restrictions for bad credit equity financing. The 125 Mortgage Refinance combination is not for poor credit borrowers. These no equity loans require full income documentation and there are no "stated income" options. Credit score requirements for the most part start at 660 and 680 depending upon the residual income for qualifying borrowers. With this programs, borrowers can consolidate bills and get cash out up to $200,000. The maximum Debt to Income Ratio is 50%.
Joe Prussack who has been with BD Nationwide for the last five years, commented that refinancing second mortgage loans with a fixed interest rate is another way for homeowners to eliminate the unfriendly Fed rate hikes that have become so common with home equity credit lines. According to Prussack, "The process for 125 combo loans is not as difficult as it appears." Having the opportunity to save a thousand dollars a month is a pretty nice reward for patient borrowers!."
BD Nationwide Mortgage suggests that homeowners educate themselves about their refinancing options to make sure that their home loans coincide with their goals and budgets. Start by getting yourself familiar with home equity and how their combined loan to value (c.l.t.v.) plays a driving force along with their credit scores in determining the interest rate and the size of the loan amount. BD Nationwide always recommends aligning yourself with loan officers who comprehensively understand 125% second mortgage loans.
About BD Nationwide Home Equity Loans
BD Nationwide is a mortgage broker who specializes in second mortgage loans for debt consolidation. The mortgage company offers many "outside of the box" home equity products with refinance loans and high LTV credit lines. The company continues to promote fixed rate consolidation for borrowers seeking to leverage their home equity. BD Nationwide Mortgage is committed to expanding home equity options so that more Americans can realize the capital rewards of being a homeowner in this United States of America. Consumers searching for current interest rates, should visit: Home Equity Loan Rates.
###