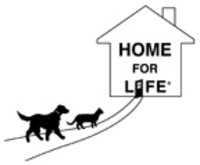 These dogs had no other options, and that's where Home for Life can make a difference.
Stillwater, Minn. (Vocus) October 7, 2010
Two disabled dogs from Thailand and one from Saudi Arabia have begun new lives at Home for Life®, The Animal Sanctuary of the St. Croix Valley, which provides specialized, high-quality care for at-risk animals that are unsuited to adoption. Each of the three dogs was rescued from abuse and placed in shelters in their native countries. Through the efforts of international rescue networking groups, the dogs were brought to the U.S. to live permanently at Home for Life's facility in Star Prairie, Wisconsin, on the Apple River.
"These dogs had no other options," said Lisa LaVerdiere, executive director, Home for Life, "and that's where Home for Life can make a difference. Few organizations are willing or able to take on the challenge of caring for animals with special needs." The three new dogs join more than 300 cats, dogs and other small animals that currently enjoy a life-long home at the not-for-profit sanctuary.
"We're grateful that word of the unique services provided by Home for Life has spread, bringing the sanctuary to the attention of shelters and rescue groups across the U.S and now even internationally," LaVerdirere said. "Part of our mission is showing what is possible--that animals such as these can live great lives in the right environment."
The rescue of Chok Dee and Indi
The dogs from Phuket, Thailand, Chok Dee and Indi, are both paralyzed in their hind legs. A police officer and animal shelter volunteer found Chok Dee dragging himself across a busy four-lane road, suffering from wounds and abrasions. Chok Dee means 'lucky' in Thai.
Indi, a puppy, was rescued by a boy monk who witnessed a cruel assault that left Indi a paraplegic.
Both dogs were taken to a local animal shelter in Phuket, called Soi Dog. Because Thailand is a Buddhist country, neither dog was at risk for being euthanized. Many of the dogs at Soi Dog find homes in other countries, but the prospects for these two paraplegics to ever leave the shelter were very slim. Volunteers at Soi Dog contacted Home for Life and also raised the funds to transport Chok Dee and Indi to the U.S. The dogs will be outfitted with doggy wheelchairs and, if suitable, trained as therapy dogs.
The rescue of Kitchee
Kitchee, from Jeddah, Saudi Arabia, is a German Shepherd who was born with deformed hips and hind legs. She was almost stoned to death by a gang of boys, but she was rescued from abuse and taken to a local veterinarian, who treated her life-threatening injuries. A rescue group from Dubai, United Arab Emirates, thought her chances for adoption might be better there, but no adoptive home was found. Through networking, the group found Home for Life and accompanied Kitchee to her new home in September. Kitchee will be evaluated by veterinarians who will determine if reconstructive surgery may relieve some of Kitchee's pain and help her walk more easily.
Contributions to Home for Life's Emergency Medical Care Fund will assist in caring for Chok Dee, Indi, Kitchee and other special needs rescues.
About Home for Life, The Animal Sanctuary of the St. Croix Valley
A not-for-profit animal sanctuary, Home for Life provides loving, lifetime care for dogs and cats who can lead quality lives but are unable to find homes due to old age, disabilities or medical or behavioral issues. The animals, including retired service dogs, come from across the U.S. and worldwide. Home for Life is dedicated to giving its residents a home, not a warehoused existence. Home for Life animals live on 40 acres in Star Prairie, Wisconsin and are cared for by a trained and dedicated 24-hour staff.
Community outreach programs— Many Home for Life animals complete the "circle of empathy" by giving back to vulnerable members of society. They are trained to be certified pet therapists through Pet Peace Corps, which serves hospital and hospice patients, families healing from domestic abuse and at-risk youth.
The Third Door—Home for Life offers special animals a "third door"—an alternative to adoption or euthanasia. Dogs, cats, birds and other animals who enter Home for Life's Third Door can be themselves and be loved and cherished for as long as they live.
For more information, visit http://www.homeforlife.org
###