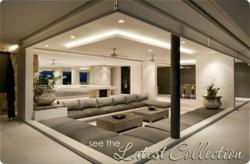 Some people have the notion that these disasters are just single day events.
Branson, MO (PRWEB) September 18, 2012
Eco Stylish Home, LLC (ESH), a green home furnishings company, is offering a 30% discount to homeowners that suffered losses in the Gulf Region from Hurricane Isaac on August 29, 2012. Those states include Louisiana, Mississippi, Florida, and Alabama, where a reported combined nine fatalities occurred.
To be eligible for the discount, Eco Stylish Home is requesting an email with your name, address, a short story, and pictures if you wish to Isaac2012@ecostylishhome.com. ESH will then provide a coupon code for their online furnishings store. ESH understands that recovery takes time and for this reason, the code will be valid until August 31, 2013.
"Having survived Hurricane Charley in 2004 and an EF2 Tornado in 2012, I can empathize with the people in the Gulf," said Glad Burgio, CEO of Eco Stylish Home. "I know the terror and the hardships that follow. We lived with a blue tarp on our home for over one year. Some people have the notion that these disasters are just single day events. The road to recovery is long and sometimes daunting. Our community had debris lining the roads for literally a year. It was a depressing situation. However, the town of Port Charlotte came back better than ever which was the silver lining."
Hurricane Charlie was a category 4 storm when it entered Charlotte Harbor along the coasts of Punta Gorda and Port Charlotte, Florida, on Friday, August 13, 2004. It left a trail of destruction to Orlando, Florida and beyond, an astonishing 115+ miles.
An EF2 Tornado walloped Branson, Missouri, the headquarters of Eco Stylish Home, on February 29, 2012. This was the first major tornado to damage the area in 50 years. "Tragedy and terror struck once more as the tornado roared through at 1:15 am. Thankfully, damage to our home this go around was only half of the damage in Florida," reminisced the CEO.
Eco Stylish Home is extending its discount offer to residents of Missouri. If any homeowners suffered losses in 2012 due to tornado damage in addition to any Joplin, MO residents still needing assistance, email BransonF2(at)ecostylishhome(dot)com.
Eco Stylish Home provides a complete line of quality home furnishings and décor for the eco-conscious consumer. ESH curates the best of textiles including organic cotton and bamboo, the world's most renewable resource. Launched in September 2011, ESH is located in the heartland of America, Branson, MO. Reach them toll free at 866-997-3434 or http://www.EcoStylishHome.com.