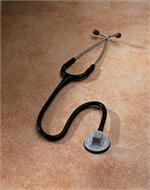 (PRWEB) January 31, 2012
World To Home.Net has just re-launched its website after making several enormous changes. First and foremost among the changes to their line-up of amazing home health care products is the addition of thousands of quality home health care supplies and equipment. World To Home now features over 15,000 new products, and that number continues to grow. More improvements are being lined up even now as World To Home.net strives to be the number one online shop for all your health care supply needs.
All of their old categories of products have been reinvigorated with more products and more categories and subcategories to help categorization and sorting. High quality healthcare products, aids to daily living and elderly senior care products have been added to make World To Home.net the premier shopping experience for all your home healthcare needs. World To Home now covers the entire spectrum of health care needs from aids to daily living and foam bed wedges to mobility aids and wheelchairs. Other popular categories include shower chairs, bed rails, massage therapy and mobility aids.
A popular category on World To Home's site continues to be foam bed wedges. The variety of use for these foam wedge pillows is humongous, and the demand for these versatile wedges has never been higher. Wedge cushion pillows are great for back relief, pain comfort after surgeries, easing joint related pain, heartburn wedge pillows, or just as an extra comfortable pillow around the house! With such a large variety of different wedge pillows and cushions, ranging from sizes and textures to materials and designs, it's no wonder they have become such a popular item.
World To Home is not only pleased to serve home health care customers, but clinics, professionals, and nursing homes as well. They have a huge selection of professional health equipment and professional medical supplies, such as sterilization kits, syringes, gloves, stethoscopes, blood pressure equipment, etc. With these product selections WorldToHome.net accommodates professional clinics, elderly senior nursing homes, assisted living facilities, health centers, hospitals and more. They have an entire category dedicated to physician's supplies, and all of their products are guaranteed safe and reliable for patient care. Buyers in the medical field are encouraged to set up an account for expedited ordering in large scale purchasing.
About WorldToHome.net:
WorldToHome.net offers competitive pricing for everyday health care products and medical supplies, such as: foam bed wedge cushions, shower chairs, bath safety, diabetic products, aids to daily living, physician's supplies, emergency care, and assisted senior nursing home facility products, World To Home.net is excited to offer only the best quality home health care products & medical supplies to ensure the continued safety, comfort, and well being of you and your loved ones. World To Home.net is a sister site of WorldToHome.com, which is the premier source for thousands of luxury unique home decor products.
Contact:
WorldToHome.net
Kyle Kathol, Marketing
kkathol(at)worldtohome(dot)net
###