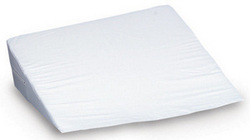 Our quality home healthcare products range in variety and use
Upland, CA (PRWEB) March 22, 2011
World To Home, the leading retailer of luxury unique home décor products, has recently announced the release of its brand new home healthcare products website, WorldToHome.net. To meet the rising demand of health safety equipment, WorldToHome.net offers a wide variety of quality senior home healthcare aides and products in a variety of categories.
To learn more about World To Home.net and home healthcare products, visit http://www.WorldToHome.net today.
With the generation of baby boomers now reaching ages of 60+, the demand for home healthcare equipment products has never been higher. World To Home.net offers multitudes of products, ranging from walking canes and foam bed wedges to mobility scooters and diabetic socks, to better serve their customers. They also have bathroom safety equipment products such as bath hand rails or shower chairs. Every product is guaranteed to be of the highest quality, and will provide maximum therapeutic and ergonomic benefits to the elderly, disabled, or senior community.
"We really want to do our part to aid both old and young," remarks Chris B., Vice President of the company, "our quality home healthcare supplies range in variety and use, for all age groups, to treat both minor and serious issues."
WorldToHome.net offers competitive pricing for everyday healthcare needs, from aluminum crutches, canes, and blood pressure management kits to hot and cold therapy kits, mattress liners, and bath safety rails. World To Home.net is excited to offer only the best quality products, to ensure the continued safety and well being of you and your loved ones. World To Home.net provides quality home health products and supplies for various physical demands and needs.
###