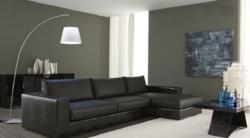 The new, ventless fireplaces can be installed in places where traditional fireplaces can't, and the use a completely clean-burning liquid fuel, which means no messy maintenance.
(PRWEB) December 06, 2012
HomeThangs.com – the Home Improvement Super Store has made their goal to deliver the right product to the consumer, with that in mind, shopping and home design tips, as well as special product selections are being introduced.
The time between Halloween and New Years is probably the single worst time of year to do any kind of major home remodeling. Between guests, celebrations, tight budgets from gift-giving, and just good old fashioned bad weather, there's a lot stacked against end-of-the-year renovations. But this is also the time of year where people that don't usually see your home are the most likely to – whether that means friends, relatives, or even co-workers, which means it's the season the home has to shine. So to help spruce up the home for the holiday season, HomeThangs.com introduced these five ways that won't break the budget, and don't require any messy demolition or construction.
1. New Furniture (Or At Least New Furniture Covers)
While nobody wants to knock any walls out in the middle of the holiday season, swapping out some of the furniture is actually one of the easiest ways to get a fresh knew look in any room in a house. If the furniture is looking a little tired anyway – whether a new accent table or an entirely new sofa set – this is a good, sale-packed time of year to make the change. With a good delivery service the whole process is minimally invasive and can make a huge difference in the way the major gathering spaces look when guests arrive.
That said, "buy a new sofa" isn't exactly the most budget-friendly advice. And while adding a sassy new side table is a little more reasonable (and can have almost as big an impact), if a sofa or chairs need an update a good and affordable option is to invest in high-quality furniture slipcovers. It's easy to throw a decorative blanket and some festive pillows on the sofa and seat cushions on the dining chairs and call it done, but the best quality slipcovers are more like getting the furniture reupholstered. With something like the Couture Covers collection from Bailey Street, one can even change out the furniture slipcovers by occasion or season and get what looks like an entirely new chair.
2. A Ventless Fireplace
Having a fire in the fireplace is the truest sign of the holidays. But those who don't have a fireplace or don't use the one they have because it's cumbersome and messy, the holiday season is still not destined to be toasty-hearth free. The new, ventless fireplaces can be installed in places where traditional fireplaces can't, and the use a completely clean-burning liquid fuel, which means no messy maintenance. Depending on the ventless fireplaces range from about the size of a small flat screen TV that can mount directly to a wall all the way down to small table-tops that make for a unique, dramatic holiday centerpiece.
3. Get Knobby
There are a lot of suggestions for great ways to update the kitchen on a budget, but to name one project that makes every top-five list, it would be changing out the door and drawer pulls and other decorative hardware. It's a small, almost purely cosmetic alteration that won't take more than an hour to do, but adding decorative knobs is surprisingly eye-catching, and a good way to help visually unify and update the kitchen for the holidays and beyond.
4. Give Yourself Some Work Space
The whole holiday season is a time for family, giving, and gratitude. But it's also a time for food, and with great food comes a whole lot of cooking. More than any other time of year, one is likely to need more kitchen real estate, but it's not exactly the best time to install that new double oven or induction cooktop. But pre-made, free-standing kitchen islands and kitchen island carts install more like moving in a table than building a new set of counters and cabinets, while offering tons of extra work space (including a massive butcher block) without the muss or fuss.
5. Impress the Guests
This last one really has nothing at all to do with the way the house looks, but everything to do with showing off for holiday company – which is the real meaning of the holiday season. Installing a towel warmer in the bathroom guests will be using is a nice little surprise that screams luxury. The best part is, if getting a floor mount (rather than wall-mounted) version, one can just unplug it and move it into the master bath after the holiday season is over.
So this year if putting up twinkly lights and some greenery or a few gourds doesn't quite seem like enough to get the home holiday ready, consider taking a bigger step.
HomeThangs.com is not only a home improvement superstore, it also provides expert design tips and a comprehensive shopping guide, taking the ideas from professional interior designers, and offering tips to the consumers on how to pick the products to best suit their needs.