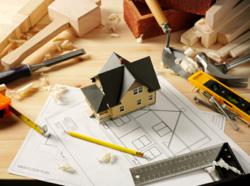 The question is whether you want to hire a contractor who ranks #1 out of 25,000 or one who ranks #1 out of 250?
Los Angeles, CA (PRWEB) August 07, 2012
Today, BuildZoom announced the release of its two millionth contractor report, reinforcing its claim to hosting the largest database of information on home improvement contractors in the United States.
According to BuildZoom co-founder David Petersen, "The main goal of our service is to provide consumers with free access to information they can trust when they are researching contractors. To fulfill this commitment, we use an approach that eliminates as much variability as possible."
BuildZoom's Big Data approach represents an evolution in consumer referral sites through a framework that is built on the following tenants:
1. Reduce the margin of error - BuildZoom analyzes every contractor in the United States to provide consumers with an authoritative view into their local service market.
2. Analyze every business using the same set of standards - All contractors are evaluated using the same algorithm, which considers a broad set of variables including license status, project ratings and consumer feedback.
3. Ensure accurate data - Key variables such as license and insurance status are verified with verified third-party authorities, eliminating the possibility for artificial score manipulation.
"Take for example a query like, 'general contractors in Los Angeles,' Petersen explains. "We analyze 25,000 distinct businesses against a set of over 20 variables to provide consumers with a recommendation. The second largest comparable data set in our industry analyzes around 1,500 businesses and most are in the hundreds. The question you should ask is whether you want to hire a contractor who ranks #1 out of 25,000 or one who ranks #1 out of 250?"
About BuildZoom
BuildZoom empowers homeowners to make better hiring decisions by providing them with a simple and effective way to find the best service provider for their next job. BuildZoom uses a Big Data approach that analyzes over 2 million remodeling contractors in the US against a broad set of quality indicators such as their license status, consumer feedback and more. Each contractor is given an independent rating that determines their placement on BuildZoom.com, where consumers can freely browse and search to find the right service provider for their next job.