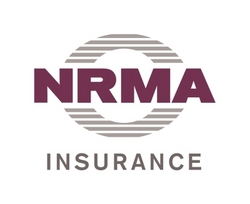 Our research shows there's no doubt renters are increasingly starting to feel the combined squeeze of increased rents and a shortage of accommodation
Brisbane, QLD (PRWEB) December 9, 2008
With record numbers of Queensland renters*, one in four has admitted they prefer not to insure their household belongings, new research by NRMA Insurance has revealed.
The NRMA Insurance survey of 1000 Australian households in October this year has revealed nearly 50 per cent of Queensland's renters do not have contents insurance.
And while many Queensland renters with no cover said it was because they did not own enough stuff, lived with others or could not afford it, half admitted they could actually afford contents insurance but preferred to spend their money on other things.
NRMA Insurance Queensland State Manager Brett Robinson said the research indicated thousands of Queensland renters were prepared to risk their current financial situation. "Our research shows there's no doubt renters are increasingly starting to feel the combined squeeze of increased rents and a shortage of accommodation," he said. "However, it was surprising so many Queensland renters said they chose not to protect their belongings with contents insurance, even though they could afford to."
The survey also revealed nearly one in five renters without a contents policy had not taken one out because they were in a shared household, while another one in five said they did not know of any suitable insurance products for renters.
"Interestingly, more than a third of those without contents cover didn't think they had anything worth insuring," Mr Robinson said. "However, if renters went around their house and added up the cost of replacing every item they owned, they would probably be surprised by the total replacement value."
To make it easier for Queensland renters to protect themselves, NRMA Insurance has introduced new features to its home contents insurance, including the ability for renters in shared households to take out separate cover.
"Renters who share with others may have previously had trouble taking out contents policies, but we're able to offer all renters within the one property separate cover," Mr Robinson said. "We also recognise many renters may not own as many contents as home owners, so we've lowered the minimum sum-insured for renters to $10,000. Contents cover can now cost renters as little as $5 a week, which is less than a couple of take-away coffees."
*ABS 2006 Census
NRMA Insurance Renters Survey - Key Findings

Nearly one in three Queenslanders rent*.
Nearly 50 per cent of Queensland renters do not have any home contents insurance.
More than 40 per cent of renters with no contents insurance have children living at home.
More than one quarter of renters with no contents cover earn $80,000 or more per year.
Renters aged 25 to 34 are the least likely to have contents cover (65 per cent have no cover).
More than 45 per cent of Queensland renters said increased rents had impacted their spending.
Renters are 1.5 times more likely to be burgled than owner-occupiers**.
ABS 2006 Census
** NRMA Insurance home claims data
Reasons why renters do not have contents insurance
Can afford it but prefer to spend money on other things

QLD 50%
NSW 24%
VIC 18%
SA 14%
WA 50%
Don't have anything worth insuring

QLD 34%
NSW 21%
VIC 31%
SA 20%
WA 8%
Live in a shared household

QLD 18%
NSW 20%
VIC 31%
SA 35%
WA 20%
Can't afford it

QLD 32%
NSW 20%
VIC 37%
SA 35%
WA 13%
No suitable insurance products available

QLD 21%
NSW 23%
VIC 21%
SA 35%
WA 0%
Other

QLD 11%
NSW 32%
VIC 21%
SA 32%
WA 12%
Don't know

QLD 6%
NSW 14%
VIC 0%
SA 0%
WA 17%
When making decisions about the product you should consider the Product Disclosure Statement available from NRMA Insurance.
About NRMA Insurance QLD:
NRMA Insurance Queensland is a provider of a range of insurance products including car insurance, home contents insurance and business insurance.
###