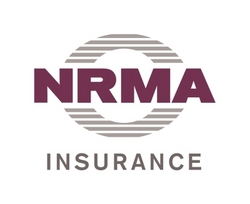 Thieves have always aimed for quick grabs but they tended to focus on jewellery, including watches, rings, bracelets and earrings
Brisbane, QLD (PRWEB) December 10, 2008
Home burglars are cashing in on our gadget and technology culture, with the 10 most commonly stolen items in Queensland able to fit into a thief's backpack*.
Digital cameras, game consoles, MP3 players, mobile phones and laptops all feature in the top 10 items on a thief's wishlist, along with cash, jewellery and watches, according to new research by NRMA Insurance.
NRMA Insurance spokesperson Frank Adler said thieves were honing in on popular, portable and easy-to-pawn electronics, so it was important consumers regularly updated their home insurance.
"Thieves have always aimed for quick grabs but they tended to focus on jewellery, including watches, rings, bracelets and earrings," he said.
"Now, the technology boom has created new opportunities for thieves to grab and run. MP3 players, for example, sat at number ten on our list of most commonly stolen items two years ago. Now, they're number four."
Mr Adler urged consumers to engrave a driver's licence number on electronics to help deter thieves from stealing and pawning them.
The NRMA Insurance findings are a timely reminder in the lead-up to Christmas, with new game consoles and MP3 players high on many households' shopping lists.
"Don't leave wrapped gifts on display where thieves may see them," Mr Adler said.
"This is a really busy time of year but it pays to give some attention to home security so would-be thieves don't get the chance to steal your Christmas."
Top 10 Most Stolen Items in Queensland
1. Cameras
2. Games Consoles
3. Watches
4. MP3 Players
5. Cash
6. Jewellery (other than watches)
7. Mobile Phones
8. Laptops
9. Sunglasses
10. Purses/handbags/wallets
About NRMA Insurance QLD
NRMA Insurance is a provider of insurance in Queensland including car insurance, home insurance, contents insurance & business insurance.
###