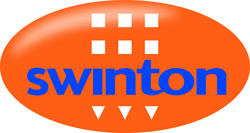 Manchester, UK (PRWEB) June 10, 2009
The online survey of 1,200 customers found 72% of women buy clothes that never get worn. A further 64% of ladies keep clothes that no longer fit and 21% hold on to items in case they come back into fashion.
The cost of these clothes adds value to a home's contents, which should be reflected in the level of contents insurance cover. Items such as designer shoes, handbags, and expensive winter coats can often be of equivalent value to expensive household items such as a flat screen TV.
And it's not just women who have thousands of pounds worth of clothes stored away. A surprising 52% of men admitted they had a wardrobe containing clothes they had never worn with a further 60% revealing they had at least one designer suit.
Steve Chelton, Insurer development manager at Swinton said: "People may not be aware of the value of their wardrobe or keep track of how much they are spending over the years.
"Everyone should remember to declare the value of their wardrobes when taking out contents insurance."
-ENDS-
For further information please contact Anoushka Foster or Michael Travers at SKV Communications on 0161 838 7770 or email anoushka.foster@skvcommunications.co.uk
About Swinton

With 580 branches nationwide Swinton is the UK's largest high street insurance retailer
Unlike many other companies in the financial services industry, Swinton is committed to keeping its branches open for business, and part of the community
Swinton provides a one-stop-shop for the insurance and related needs of its clients, offering home, car, caravan, business, holiday, motorbike and even classic car insurance
With a dedicated team of advisors on hand at every branch to search a panel of insurers to offer quality cover at competitive rates.
###