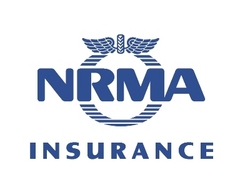 (PRWEB) February 2, 2010
Home Insurance supplier NRMA Insurance is calling for NSW gamers to play it safe, after research reveals that a third have accidentally lost control of their remote or controller while playing an electronic game*.
With 50 per cent of NSW residents now spending up to five hours per week gaming and having seen a number of claims, the home contents insurance provider said safe gaming had become an emerging insurance issue.
NRMA Insurance spokesperson Emily Gatt said injuries from gaming like numb thumbs and shoulder strains are almost worn with pride amongst gamers, but causing damage to property in the home like your TV or even mum's favourite vase can be a hassle.
"Almost 30 per cent of people have damaged property in their home as a result of losing control of their gaming remote. And yet, despite this, almost 60 per cent of us admit to not always strapping our remote to our wrist," said Ms Gatt.
Ms Gatt said the research also proved Gen Y to be NSW's most avid gamers and said that one in four admitted to getting so frustrated while playing games that they had thrown their controller.
"In most cases people are probably getting overly excited and losing control of their remote; however we did find a considerable percentage of young gamers throwing their controller out of frustration," said Ms Gatt.
"Electronic games can provide hours of fun, but we just ask that people try to avoid damage in the home by staying aware and following some simple safety advice.
"We'd also suggest that people with a gaming console take up the option of accidental damage on their home insurance policy so their contents are covered," said Ms Gatt.
Ms Gatt offered gamers (and parents of gamers), the following tips:
When possible, make sure you follow the console's advice and strap your remote to your wrist to avoid breaking the new TV or even mum's favourite vase
Ensure all electrical cords are secured to the wall or swept well away from the area in front of the TV, to prevent anyone from tripping over them
Stay calm – don't take your frustration or enthusiasm out on your controller or remote.
For more information on how to make your home safer visit http://www.nrma.com.au/homesafety

Based on Pure Profile Research, January 2010.
Insurance Australia Limited, ABN 11 000 016 722, trading as NRMA Insurance.
About NRMA Insurance
NRMA Insurance is a provider of Car Insurance, Home Insurance, Motorcycle Insurance, Travel Insurance, Business Insurance and more in NSW, ACT and TAS.