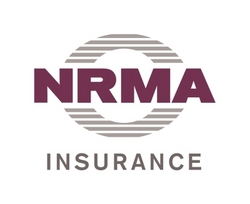 (PRWEB) February 2, 2010
Home Insurance provider NRMA Insurance is asking Queenslanders to play it safe on Wiis and other active electronic games, with flying remotes emerging as a household hazard.
New research by the home contents insurance supplier has found around 60 per cent of Queenslanders now spend up to five hours per week on electronic games, and more than one in 10 have admitted to damaging something in their home because they have accidentally lost control of their remote.
NRMA Insurance spokesperson Sue Hawkins said claims data showed an increase in damage to contents, including expensive TV screens, as a result of wayward controllers.
"Electronic body motion games were popular again last Christmas so it's a timely reminder to take some care when using them in your living room," she said.
"Almost 30 per cent of game users admitted they had accidentally lost control of their remote, so it's easy to see how furniture, ornaments and TV screens get broken.
"So many of us are enjoying getting into active gaming thanks to products like Wii, but we just need to be aware of our surroundings and follow the manufacturer's tip to strap the remote to our wrist."
Ms Hawkins said Gen Y (18-29 years) were by far the most avid gamers (86 per cent) and the most likely to fling the controller, either accidentally (60 per cent) or in anger (37 per cent).
"If you've got a game console that involves lots of body motion or action with a remote, you should consider taking up the option of accidental damage cover on your home contents insurance," she said.
"A fast-flying, rogue remote can easily smash a TV screen and cause thousands of dollars of damage."
NRMA Insurance offers these tips to game players:
strap the remote to your wrist.
clear the playing area of anything that might get knocked over, such as vases and art ensure all electrical cords are secured to the wall or swept well away from the playing area so nobody trips over them don't throw your remote in frustration.

Survey of more than 2700 Australian households by Pure Profile Research, January 2010, for NRMA Insurance.
About NRMA Insurance
NRMA Insurance is a provider of Car Insurance, Home Insurance, Motorcycle Insurance, Travel Insurance, Business Insurance and more in Queensland.
###