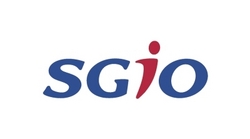 A good neighbour can help make your place look lived in while you're away – by either checking the mail or taking the rubbish out – this can really help to deter thieves
(PRWEB) December 25, 2009
New SGIO Home Insurance research reveals that almost half of us rarely or never have a conversation with our neighbour, potentially putting homes at risk from burglary over Christmas.
SGIO spokesperson Rob Cory said with so many people planning to go away or take day trips over Christmas, it paid to have trusted neighbours to keep an eye on your house.
"A good neighbour can help make your place look lived in while you're away – by either checking the mail or taking the rubbish out – this can really help to deter thieves," he said.
According to the WA home insurance provider, one in two people (53%) admit to not even knowing the first names of all of their neighbours, with 40 per cent of people preferring to socialise online*.
Mr Cory said the results showed how pervasive the internet had become in everyday life.
"Our research found that a third of us say we're too busy to get to know our neighbours, and it's no wonder when you consider most of us spend at least five hours surfing the net every week," he said.
Also unsurprising was the finding that Gen Y proved the least interested in neighbourly interaction, with two thirds (67%) of those aged 19-24 preferring to network online.
Mr Cory said that with the holiday period around the corner it was a good time for people to get friendly with the Smiths and Joneses to help protect their home during the holidays.
SGIO tips to people planning to take off over the Christmas break:

Ask a trusted neighbour to keep an eye on your house and collect mail and newspapers;
Don't leave packaging for expensive items out front or in the driveway;
Keep your home looking lived in with open blinds and timer switches on lights;
Never leave a message on your answering machine saying you are not home;
Mark your driver's licence number and state on the back of all electronic valuables;
Keep car keys somewhere safe as burglars will steal a car if the opportunity presents; and
Secure garages and garden sheds and remove valuables from your garden.
*Research carried out by Pure Profile, October 2009.
About SGIO
SGIO is a provider of Travel Insurance, Home Insurance, Motorcycle Insurance, Car Insurance and more in Western Australia.
Insurance Australia Limited ABN 11 000 016 722 trading as SGIO For many insurance products a Product Disclosure Statement is available from SGIO which you should consider before making decisions about those products. Insurance issued by Insurance Australia Limited trading as SGIO 46 Colin St, West Perth, Western Australia 6005 . sgio.com.au
###