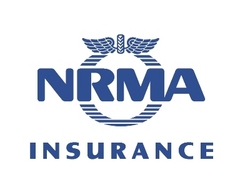 It is disappointing to see so many people create opportunities for thieves by not securing their home
Sydney, NSW (PRWEB) April 6, 2009
NRMA Insurance is issuing a home security reminder for Easter holiday makers, after research* revealed almost half (42 per cent) of NSW households still sometimes leave windows or doors unlocked while out.
The home insurance provider estimates that theft costs the NSW community about $45 million a year, with cameras, cash and game consoles the most commonly stolen items.**
NRMA Insurance spokesperson Grant Taylor said with many households expected to be away from home for Easter next week, now was the perfect time to consider home security.
"It is disappointing to see so many people create opportunities for thieves by not securing their home," said Mr Taylor. "We know thieves are opportunistic so if they see an unlocked window for example, they are likely to take full advantage of it."
"We encourage everyone to lock up at all times -- regardless of whether you are away for five minutes or the Easter long weekend -- as thieves only need a few minutes to break-in and steal your valuables."
Mr Taylor also encouraged households to consider basic home security measures like deadlocks and security alarms.
"Both deadlocks and alarms are proven deterrents for thieves. They will also be factored into your home insurance premiums -- helping you to save money in the long run."
"By taking a few simple measures, you can help minimise the likelihood of your home suffering a break-in."
NRMA Insurance offers a security alarm that can be self installed, with a follow up visit from a qualified technician provided free of charge to ensure it is operational and suggests these tips to help deter burglars:

Lock the house every time you go out;
If going on holidays, ask a trusted neighbour to keep an eye on your house and collect mail and newspapers;
Don't leave packaging for expensive items around your home or in the driveway;
Keep your home looking lived in with open blinds and timer switches on lights;
Never leave a message on your answering machine saying you are not home;
Mark your driver's license number and state on the back of all electronic valuables;
Keep your car keys somewhere safe as home burglars may steal a car if the opportunity presents; and
Secure garages and garden sheds and remove valuables from your garden.
The NRMA website offers more information on home security systems
*Survey of 1,000 Australian households carried out by Woolcott Research on behalf of NRMA Insurance, Feb 2009.
**Based on NRMA Insurance claims data.
NRMA Home Security is provided by Insurance Australia Limited NSW Master Licence No. 409604820, ACT Master Licence No. 17501127
About NRMA Insurance
NRMA is a leading provider of insurance in NSW, ACT and Tasmania. NRMA offers a wide range of home insurance policies, car insurance and more for consumers.
# # #