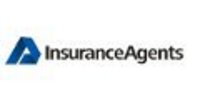 Some consumers focus solely on price. This leaves them with insurance that is low in cost but may provide inadequate coverage.
Chicago, IL (PRWEB) April 14, 2011
InsuranceAgents.com is making it easier for consumers to compare home insurance rates and find the policies that best meet their needs.
Shopping for home insurance quotes is similar to shopping for the new house itself, and consumers find there are three primary aspects to the process. Consumers search out:
1. The right coverage for their lifestyle
2. The right price
3. The right insurance agents who provide informed guidance to the homeowners' insurance decision
In today's challenging economic environment, consumers may be puzzled by the many choices available to them, especially if they are working alone without an insurance agent to help them evaluate their options. Worse yet, because home insurance covers future losses, shoppers may not be aware they made a poor choice until it's too late, or in other words, until after they experience a loss.
Some consumers focus solely on price. This leaves them with insurance that is low in cost but may provide inadequate coverage. Other consumers ease their minds by selecting a higher cost policy, but the extra cost is not a wise expenditure if it does not match coverage to their requirements.
While first-time homeowners value the advice of an experienced insurance agent, even those who have been insured for awhile benefit by re-evaluating their coverage and rates from time to time. Soliciting annual insurance quotes from more than one insurance agent may result in cost savings due to fluctuations in the insurance market.
InsuranceAgents.com makes it easy to compare rates. After the consumer fills out a short form online, multiple insurance agents respond with home insurance quotes. The consumer can then compare these offers and choose the right one for his situation.
The website's Knowledge Center compiles brief, helpful articles on such topics as possible gaps in coverage and how multiple home insurance quotes save money, bringing consumers up to speed quickly on information that will help them make the right decisions.
About InsuranceAgents.com
InsuranceAgents.com helps consumers make informed home insurance decisions by facilitating the comparison of insurance coverages and rates and offering ready access to helpful expert articles.
InsuranceAgents.com was ranked the 24th fastest-growing company in the U.S. by Inc Magazine in 2009. It serves thousands of agents nationwide. The company started in 2004 when Lev Barinskiy and Seth Kravitz decided to create a better way to shop for insurance online and saw there was a great opportunity to provide that service for home insurance shoppers.
###