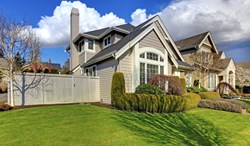 Home shoppers...can find low interest rate loans from lenders in their local area
(PRWEB) June 13, 2013
Rate State has hired a new marketing company to focus efforts on helping home owners and buyers find lower interest quotes on their next home loan. The new marketing company known as fannit.com has already implemented their new marketing plan for 2013.
Their new marketing manager says, "We loook forward to helping Rate State better connect with their target market. We've had great successes with our internet marketing efforts in the past in the loans space and look forward to implementing the same tactics as we move forward in 2013.
http://www.ratestate.com/mortgage-rates-are-low-now-is-time/
Home shoppers and owners are able to use Rate State's unique qoute comparison tool to find low interest rate loans from lenders in their local area. The online quote tool is easy to use too. Just enter a zip code and submit to see various local lenders that will give quotes based upon users credit history.
http://www.ratestate.com/about/
Rate State helps consumers compare today's mortgage rates through their online comparison tool to ensure they are getting the best rate for their home mortgage or refinance before making their next purchase. They provide consumers with access to the information they need in order to make a decision potentially saving thousands of dollars over the term of their next home loan.