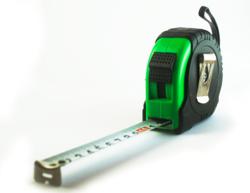 ConsumerBase's high standard for quality data ensures that our clients receive the best lists available.
Evanston, IL (PRWEB) July 27, 2012
ConsumerBase LLC, a multi-channel mailing list provider based in Evanston, IL, is adding recently updated and new high quality data cards to its extensive database. The home improvement industry mailing lists are comprised of professionals and businesses providing building materials, power tools, paint, flooring, and any other supplies a do-it-yourselfer could ask for.
ConsumerBase features a wide variety of home improvement lists targeting both the savvy business owner and discerning consumer. B2B lists contain licensed general contractors, electricians, architects, plumbers, and more. B2C lists include handymen and do-it-yourselfers working to renovate and remodel their homes.
Marketing professionals seeking home improvement files can browse ConsumerBase LLC's database containing email, postal, telephone, and firmographic data. Direct marketing campaigns promoting products and services geared towards construction and building professionals will find an extensive selection of files from which to choose a primary target audience.
The extensive home improvement industry mailing lists on ConsumerBase include but are not limited to:
Home Improvement and Renovation Contractor Agencies
Builders, Remodelers, and Contract Workers
Electricians and Electrical Contractors
Plumbing, Heating, and Air-Conditioning Contractors
ConsumerBase adds new mailing lists to its database daily in a variety of categories in both consumer and business markets. Direct marketers creating business connections with professionals, businesses and consumers within the athletics field find the data and services provided by ConsumerBase an essential resource for campaign success.
"ConsumerBase's high standard for quality data ensures that our clients receive the best lists available," says Larry Organ, CEO of ConsumerBase. "The new and updated home improvement industry files are no exception."
About ConsumerBase
ConsumerBase provides multi-channel direct marketing services with a specialty in postal, email, and telephone solutions. Encompassing the entire lifecycle of customer information, ConsumerBase services focus on acquiring and retaining customers, validating, cleaning, and enhancing customer data, and improving the overall performance of marketing communications.
ConsumerBase is an Evanston-based multi-channel mailing list company. The company was founded in 2001 and is based in Evanston, Illinois. ConsumerBase operates as a subsidiary of Organ Worldwide
Contact:
Kathryn Fallucco, Media Editor
ConsumerBase LLC
http://www.ConsumerBase.com